Will consumer pushback spark a 'skinny' review?
The CRTC has received hundreds of consumer complaints about the new skinny basic packages.
By Sonya Fatah and Julianna Cummins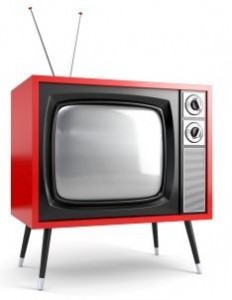 Last year it took roughly 100 consumer complaints to get the CRTC to initiate new legislation.
It was that number of gripes that caused the regulator to nix simsub ops for the Super Bowl (post-2016). So what happens when six times that number are filed?
The CRTC on Thursday said it has received 587 complaints to date about skinny basic packages since cable cos were compelled to offer them as of March 1.
CRTC spokesperson Patricia Valladao defended the number of complaints as a matter of course, saying any new policy the CRTC implements generates a high number of grievances off the bat. The number of skinny basic complaints has started to drop off now that it's been in market for a few weeks, Valladao said.
She re-asserted the CRTC's stance that all policies are final, with a court appeal the only course for possible change. The decision was driven by consumer interest, Valladao emphasized, and the CRTC stands behind the policy.
"These changes were driven by what we heard. [Canadians] wanted local news, they wanted pick and pay, they wanted to have choices. This is to give Canadians a choice,"  Valladao said.
Consumer reaction to the packages is not surprising, says Mario Mota, of Boon Dog Professional Services, an Ottawa-based consultancy that watches the broadcasting space. He puts the onus on the CRTC for its failure to communicate industry realities to the public.
"They didn't do their homework," Mota argues of the CRTC's pick-and-pay policy. "They didn't think through the potential consequences of the decision. They didn't educate consumers about how things are packaged and priced in the industry."
Choice costs money, says Mota, adding that consumers didn't get that message from either the regulators or the companies offering the products. Consumers quickly realized that packages do not include additional charges for things like set-top box rentals or any other myriad of extra charges. And with the average Canadian consumer having two set top boxes in their homes, that can be a significant additional cost. Moreover, only Cogeco's offer comes close to an a la carte menu, with pick-and-pay legally coming into force on Dec. 1.
And with bundles being the norm, Mota says it's difficult for consumers to change their existing services even if they're frustrated with the options they have.
"[All of this] makes the commission look ill-equipped to deal with the new communications environment. I think they had good intentions but as every single BDU warned them during the hearing process – no one wants skinny basic."
The CRTC is faced with two potential choices, according to Mota: do nothing and hope for a more competitive marketplace that self-regulates or to intervene in the marketplace and regulate pricing per channel itself.
"Do they have the stomach to go there and to regulate pricing?" asks Mota. "Those days, I think, are long gone and I don't think the CRTC has the will do that."
Consumers' Association of Canada president Bruce Cran said his organization has also received close to 400 complaints about the new skinny basic packages.
"I think we were lead by the CRTC to believe that there would be benefits and value in these [skinny basic] packages. And it's not what is there," Cran said.
The independent, non-profit and volunteer-based body has asked the CRTC to review the policy, and is looking for a change as soon as possible.
"To us it is also a matter of accountability. If you make a mistake you should fix it and you should do it in a timely fashion," Cran said.