Work with CRTC to avoid CASL penalties: Jean-Pierre Blais
The CRTC chairman and CEO told the industry crowd at a CMA breakfast that the anti-spam legislation isn't going away.
Marketers hoping to hear that Canada's anti-spam laws won't be around for long didn't get anything of the sort at a breakfast speech with CRTC chairman and CEO Jean-Pierre Blais on Tuesday morning.
"They're not going anywhere," he said of the anti-spam laws. "They're very likely here to stay. If anything, laws and rules of this kind will get tougher, not more lenient."
The breakfast was hosted by the Canadian Marketing Association (CMA) in downtown Toronto, with Blais delivering a keynote on how marketers should be working with the regulator to avoid the penalties that can come from violating the law.
Noting his team's role as enforcers, not creators, of the law, Blais said that legitimate marketers should welcome the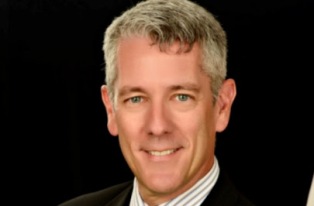 law because it helps to expose scammers trying to reach Canadians on their mobile devices.
"We Canadians consider our smartphones to be private spaces—like our homes, like our very selves," he said. "And just as we don't like it when strangers intrude on our personal spaces or show up on our doorsteps, we don't like it when unwanted messages and annoying calls enter the private spaces of our smartphones."
The Canadian anti-spam law (CASL) came into effect in July, 2014, and requires that companies must have clear consent from Canadians when sending them electronic messages. In addition, companies must have easily located opt-out messages.
Penalties for individuals who violate the act can be as high as $1 million, while businesses can face fines of up to $10 million. In January 2015, an additional section pertaining to the unsolicited installation of software (or computer programs) also came into force.
Noting that he knows marketers don't want to be "that guy," Blais said that the industry should be doing everything in its power to abide by the law. And while he said there isn't a black-and-white solution, Blais urged the industry to look ahead and be an ally in compliance.
"Can we create a bright-line test that separates right from wrong? No, we can't. The laws and rules are not prescriptive," he said. "We have discretion. If the dos and don'ts were cut and dried, a computer could enforce the law. That said, we have been building our capacity to gather and analyze information from complaints, the private sector and honeypots. This intelligence helps us make decisions on which cases merit investigation. As the months and years pass, our country is building case law around the application of CASL and the Unsolicited Telecommunications Rules."
Companies that have been charged under CASL to date include Rogers Communications, which paid $200,000 last fall for allegedly sending commercial emails containing an unsubscribe mechanism that didn't function properly, or couldn't be readily used by the email recipient. Other companies that have been charged to date include Porter Airlines and PlentyofFish.

Blais also urged marketers to look ahead to next year, when civil cases will be allowed under the legislation, bringing with them the potential for higher costs. Civil cases will be allowed beginning July 1, 2017, and Blais said it is not determined if those will include retroactive incidents.
"I know you don't want to be subject to a private right of action from a group of citizens that have or businesses that have been subject to spam," he said. "I know you don't want to find yourself in court. The courts won't provide you with guidance to comply. But we will."