Maxus' Ann Stewart named to Cannes jury
The media exec is one of eight Canadians judging entries for the Cannes Lions International Festival of Creativity this year.
Eight Canadian marketing and media execs have been chosen as part of the 400-member Cannes Lions Juries for the upcoming International Festival of Creativity.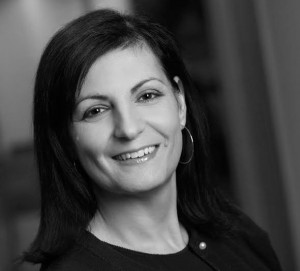 They include Ann Stewart, president, Maxus, for the Media Lions; Philippe Meunier, creative chief and co-founder Sid Lee for the Promo Lions; Brent Choi, chief creative officer, J Walter Thompson for the Cyber Lions; Claude Auchu, partner, VP, creative director, LG2 for the Design Lions; Nancy Crimi-Lamanna, VP, creative director, FCB for the Film Lions; and Steph Mackie, owner and creative director at Mackie Biernacki for the Direct Lions.
The announcement was made by the Globe and Mail, which is the official Canadian representative for the event.
The team of jurors will choose winners from over 40,000 global entries submitted to the festival, which takes place in Cannes during the week of June 18. 
Two Canadians have also been chosen to be jury presidents this year: John Clinton, head of creative and content (Canada), Edelman, North America for the PR Lions and Tom Eymundson, CEO, director, Pirate Group Inc. for the Radio Lions.