Juno sponsors announced
From Beetles to new ways of handing out awards, find out how brands are activating at this year's show.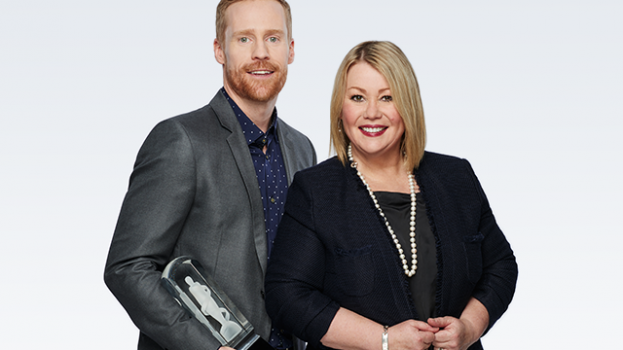 Five sponsors have signed on for the 2016 Juno Awards broadcast on CTV.
The award show goes live on Sunday April 3 on CTV and CTV Go at 7 p.m. from The Scotiabank Saddledome in Calgary. The show will be co-hosted by Jann Arden and Jon Montgomery.
Google Play Music, Samsung Canada, TD, Tim Hortons and Volkswagen are all on as sponsors of this year's broadcast.
Google Play Music will be integrated into Etalk's Juno Awards coverage from March 28 until April 8, with each host sharing their favourit Juno playlist.
Samsung Canada will be added into the broadcast, with its Samsung Galaxy S7 replacing the traditional winner envelopes.
Volkswagen is bringing its "Beetle Road Story" campaign to the Juno Awards, launching a new spot with co-host Jann Arden during the broadcast.
Also, TD is back as the sponsor of the Juno Fan Choice Award, which viewers can vote for during the first hour of the Juno Awards broadcast.
Tim Hortons is also back as a sponsor, activating its involvement at the backstage Etalk lounge, which will be showcased during the 2016 Juno Awards with a behind-the-scenes look at the night for the first time this year.
Google Play worked with PHD on its integration, Samsung and TD worked with Starcom, Tim Hortons worked with Mindshare and Volkswagen arranged its sponsorship with MediaCom Canada.
Last year's Juno Awards were watched by an average overnight audience of 1.6 million viewers, according to Numeris numbers provided by Bell Media. The show was watched by 1.34 million for the primetime broadcast, with an additional 263,000 tuning in to the midnight encore.