Rob Farina joins Bell Media
The radio exec is the media co's new advisor, helping to launch and build iHeartRadio's market in Canada.
Bell Media's digital radio plans continue to take shape as the market for digital audio expands across North America.  This morning the company has announced that radio exec Rob Farina has joined its team as advisor in advance of the launch of iHeartRadio in Canada.
Farina, who was most recently VP programming and innovation at Rogers Media's radio division and senior content council, has been hired to steer the development of the  free, ad-supported U.S.-based streamer's launch and to build the strategy for its place in the Bell Media suite of media properties. As part of his mandate, he will not only be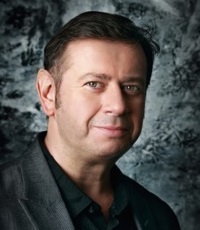 responsible for developing partnerships with the broadcast and music industry, he will also be focusing on developing ties with auto and consumer electronics brands.
With the streamer's Canadian launch, listeners will be able to access audio content live from all Bell stations across iHeart's platforms, which include mobile, tablets and smartphones, gaming consoles, wearables and car dashes. In Canada the streamer will host audio content from 106 radio stations across 54 markets. Music can be streamed through its platform using connected TVs and gaming consoles. Bell Media has also struck deals to bring the streamer to users through mobile devices, including Samsung, Apple, LG and DTS.
Bell Media announced its deal to represent iHeartRadio in Canada during the CES show in Las Vegas in February. The streamer, which launched in the U.S. in 2011, has since built up an audience of 75 million registered users.

Seeking to build synergy with its other media properties, Bell Media announced last week that it will be airing the two-hour iHeartRadio Music Awards on Saturday, April 9 at 8 p.m. on CTV. It also announced the launch of the iHeartRadio Fest, which takes the place of the previously known CHUM FM FanFest and will take place during the Canadian Music Awards.
Farina starts in his role on May 1.