The Sound invests in content division
The Vancouver-based global agency has created a separate division targeting four specific demos.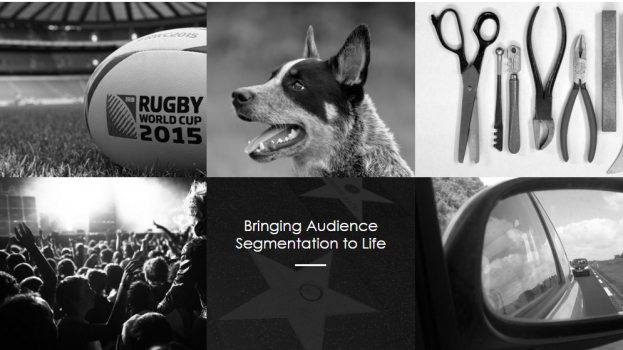 Global agency The Sound, which is headquartered in Vancouver, has announced the creation of a new division focused solely on developing content.
The Sound Media will focus on creating short- and long-form video content, as well as documentaries for four digital channels lanuching on the company's YouTube page and aimed at reaching distinct demos.

Ian Pierpoint, the Sound's founder and chief ideas officer says the decision to develop more content came out of the success of the agency's documentary, Dads: A Journey through Modern Day Fatherhood, which has aired on network TV in 16 countries.
"[It] proved to us that we have some interesting things to say, and the film making talent to make it happen," he told MiC.
The film was originally made for a client interested in targeted the "dads" demo, explains Pierpoint, but after screenings with the client in three different cities brought in such rave reviews, the folks at the Sound decided to shop it around to broadcasters. It ended up being shown on CBC on Father's Day, which he says made them realize the potential of the content division.

"Our core audience is people who work in the world of brands and need to understand people, culture and trends to drive their businesses forward. This is an audience for which documentaries and the kind of content we're making has not been done in this way before." Since marketers now want to understand the world, Pierpoint says, the Sound Media's mission is to help them develop "authentic stories with an edge."
The division's four channels include Stamp, which focuses on content that shows how brands influence and shape culture; GenEdge, which has videos on the global teenage experience; Blender, which tackles contemporary gender-based issues; and FringeStream, a channel about the ways in which people living on the margins of society influence culture.
The first to launch will be FringeStream,with a documentary titled The Victorians, which profiles a couple "voluntarily living off the grid in with Victorian era low-tech and high fashion," according to the company.
The Sound produces over 100 documentaries a year ranging from the world of mobile devices in India to examining poverty in the U.S. "As a result of the work we do we understand global trends and we hear some fascinating stories along the way. So, we already make content, but usually for a small audience of brand owners," says Pierpoint. "Now we want to build on the knowledge we have and shine a light on the ideas, trends and people that are changing the world."
The new division will be led by Pierpoint and Dave Rees, VP/head of film at the company.