Will Pate joins Connected Lab
As the new head of strategy, the former m2 VP is introducing companies to the world of next-gen tech.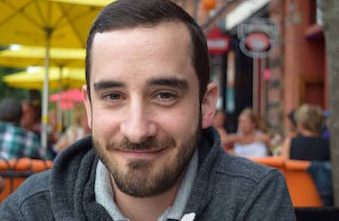 Will Pate has joined Connected Lab as its chief of strategy.
The former VP of digital strategy at m2 left the media agency world in July last year. In his new role at Connected Lab he will be providing thought leadership to companies in developing mobile and connected-software experiences for their customers.
Connected Lab is a Toronto-based design and engineering start-up that works to help companies advance their tech offerings by developing solutions that respond to consumer needs. The lab was the brainchild of former Xtreme Lab employees, Mike Stern (CEO) and Damian McCabe (VP Product) who worked on development of large-scale consumer-driven apps for businesses like Uber, Facebook, BBM, Twitter and CIBC Mobile Banking. 
The company calls itself a front-runner in the race for the development of products for an economy connected through smart TVs, mobiles and cars. According to its website, it works on building "'connected experiences' for this new era of computing."   
In his capacity as strategy chief, Pate is responsible for educating companies about opportunities in the next-gen world of technology.
Pate said he was familiar with the Connected Lab team from his time working at Xtreme Labs (which was acquired by Pivotal in 2014). Having worked in various markets and across a range of industries (development world, media agencies, brands, tech startups), Pate said he felt his contribution would come in helping brands navigate and create smart tech solutions.

"Companies that don't wrap their heads around  questions of distribution and business models have three to five years before an Uber disrupts them," said Pate.  Working with the next gen of tech creations like AR or AI, Pate said Connected Labs helps brands re-imagine themselves in a strategic and tactical way.