Brands head to the ballpark
Details on this season's new sponsors and how the Toronto Blue Jays are marketing to their target audience following last year's playoff run.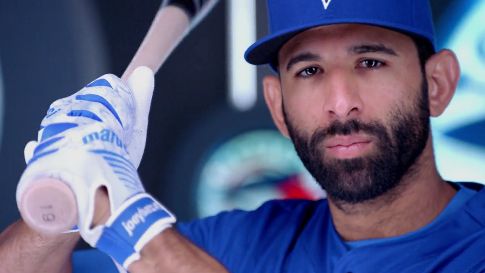 Last year's playoff run created new obstacles for Toronto Blue Jays' sales staff in the off-season, like where they were going to place all the new sponsors that want to sign with the club.
"We have had an extremely productive, almost unprecedented off-season," says Mark Ditmars, VP of corporate partnerships, Toronto Blue Jays of his team's sales since October when a host of new partners started coming on board.
Ditmars says that the team has had to find new sponsorship placements within the Rogers Centre to accommodate all the new partners. He notes only one in-stadium spot remains, the media photo area that runs along the 100 level between first and third base.
New sponsors that have signed on for the 2016 season include Samsung, Dairy Queen, Bayer (Aleve), Weston Bakeries (WONDER Bread), General Mills (Cinnamon Toast Crunch), Sport Chek, Brita Canada, Maple Lodge Farms, X-Copper and Avocados from Mexico.
It's not just sponsors that are signing on in big numbers, ticket sales are also up year-over-year.
Creative for this year's campaign shows moments from last year's wins (Bautista bat flip for example) and builds off of winning moments like that.
Anthony Partipilo, VP marketing and merchandising at Toronto Blue Jays, says the team's current awareness campaign, with the tagline "#OurMoment" and theme of "History is NOW" is targeted both at the families and 905-area visitors that are more likely to come to weekend games and the 18-to-24 year olds that take in weekday matches.
Media for the Toronto Blue Jays is from OMD, with digital media from Major League Baseball Advanced Media (MLBAM). Creative duties are shared between team owner Rogers and Major League Baseball.
"The prime target is within 90 minutes of Rogers Centre," he says. He adds that the radio and OOH campaign is focused on the period six to eight weeks ahead of next Friday's home opener, with digital, broadcast and print ads running throughout the season.
This season's media is weighted at about 50% digital advertising, which is split between programmatic, search, Facebook and YouTube ads to reach the target demo online. Partipilo says the online spend has gone up slightly since last year. The team also has to tweak its buy on a near daily basis to combat ticket resellers that are also targeting the team's fans online.
In addition to online, Partipilo says that the media buy to launch the 2016 season is a mix between OOH, TV and radio. The OOH buy includes 3.5 million impressions on Go Transit, 33 million on transit shelters and 21 locations of back-lit posters around the GTA that give the team about 26 million impressions.
"A lot of the events have already started to fill up to the point where we will have to turn off some of the conventional platforms because we don't have the inventory," he says. "It's not a bad problem to have."
The Toronto Blue Jays start their new season this Sunday against the Tampa Bay Rays at 4 p.m. on Sportsnet.