Paid, non-paid dailies see continued circ drops: CCAB
The audit bureau's annual report covering 40 member titles charts continuing declines across the country.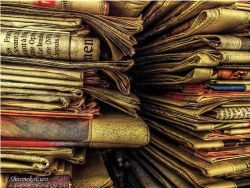 News for the business of print media continues to be troubling.
According to the latest numbers from the Canadian Circulations Audit Board (CCAB), with the exception of minor gains for two of its member publications, year-over-year circulation numbers are down across the board.
The CCAB, the Canadian division of BPA Worldwide, has released annual data for the period January to December 2015 at the close of its first year of quarterly audited reports for newspaper circulation.
The data covers circulation for 31 paid and 10 non-paid member dailies, which include the Sun Media, a division of  Postmedia Network Inc., Torstar Corporation and TC Media publications
According to the CCAB data, daily newspaper members report an average weekly circulation of just over 13 million copies, just about 650,000 copies less than the previous year. Overall, the numbers reflect a 4.7% decline in circulation data for paid and non-paid dailies. Specifically, paid dailies are down 5.45% overall, while non-paid dailies are down 3.3%.
Paid dailies continue to take a hit to their print products. The most significant decreases were felt by Sun Media's Toronto Sun, which witnessed a drop of 17% in circulation for the Sunday edition of its paper. Numbers are also down at the Toronto Star, though not as sharply. Its Sunday edition has seen a year-over-year decrease of 25,552 copies.
Smaller regional publications like Sun Media's Sault Ste. Marie Star and TC Media's The Telegram took the biggest hit in their percentage year-over-year drops in average total weekday circulation, respectively.
Even free dailies don't have much good news to report. Metro in Toronto has experienced the most significant year-over-year drop in average total circulation. Its weekday average for four months is down 13,673 in comparison to the 12-month period in 2014.
For the 4-month period ended December 2015, 24 Hours Toronto and Metro Toronto have weekday averages of 213,143 and 204,840, respectively. The publications have posted declines of 2.9% and 6.3% when comparing four months ended December 2015 to 12 months ended December 2014, respectively.
Metro dailies in both Halifax and Ottawa, however, reported a year-over-year increase in average total circulation for both weekday and weekend editions. In Nova Scotia the paper saw an increase in average total circulation of close to 7.6% to 8.9% for both editions.
Updated: This article was updated to reflect some changes in percentages in average total circulation.