ICYMI: Mike Weir joins CTV's Masters team, Wally Crouter passes away
In case you missed it: Valpak strengthens partnership with U.S. group, CTV and TSN bring on Mike Weir for Masters' analysis and at 92, Wally Crouter is dead.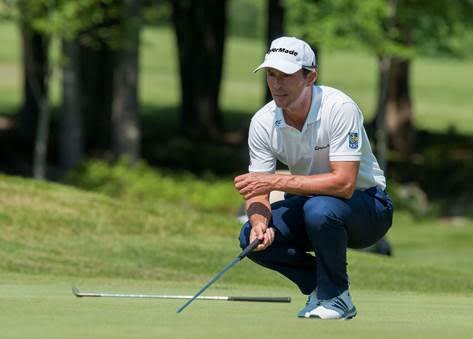 Radio legend Wally Crouter dies
Wally Crouter, long-time host of CFRB's morning show (now Newstalk 1010) for five decades, passed away at the age of 92. 
The Ontario native was a fixture in many Toronto living rooms bringing breaking news into Canadians homes every morning for 50 years.
Mike Weir to join CTV/TSN for Masters coverage 
Canadian golfer and former winner of the Green Jacket, Mike Weir will be live on CTV and TSN as a guest analyst for this year's Masters tournament, which will air on the two channels between April 7 and 10. Weir will be in the analyst's chair following each round of the event.
Bell Media became the exclusive Canadian broadcaster of the Masters in December 2015. Coverage will be available on CTV following the third round, with TSN broadcasts to begin every day during that period at 11 a.m.
The Junos partner with Twitter
This Sunday's Juno Awards will include a deeper Twitter component than past years. For the first time, fans will be able to vote for the #JunoFanChoice winner through Twitter. Fans can vote using the hashtag and the artist of their choice, such as #JFCJustinBieber, #JFCAlessiaCara or #JFCShawnMendes. As of March 31, music fans had voted more than four million times via Twitter.
Valpak strengthens partnership with Direct Response Media
Canada-based direct mail company Valpak and its U.S. counterpart Direct Response Mail have negotiated a master franchise agreement, which gives the latter company the right to sign new Valpak franchisees in Canada. The two companies have been partnering since last year when  DRMG began managing sales for Valpak in the two Ontario markets. The duo aim to increase their market share by 40% by expanding to new markets in Calgary, Winnipeg and Vancouver.
Cara Operations buys St. Hubert

Cara Operations entered into an agreement to acquire Quebec's Groupe St-Hubert Inc. for $537 million. The deal includes 117 mainly franchise restaurants, with 92% of the portfolio in Quebec. Those restaurants generate system sales of about $403 million. The deal also includes the acquisition of two Québec-based food manufacturing plants and two distribution centres, generating sales of $225 million, according to Cara.
The company also owns other brands, including Swiss Chalet, Harvey's, Milestones, Montana's, Kelsey's, East Side Mario's, New York Fries, Prime Pubs, Bier Markt and Landing restaurants.
Daniel Shearer joins Cossette
Cossette has hired Daniel Shearer as its new EVP and general manager, to lead the agency's office in Toronto and take a key role in its new leadership organization. Shearer joins after 11 years at Taxi, where he was named general manager at Taxi 2 at the beginning of 2015.
Andrew Zimakas takes SVP role at LoyaltyOne
Former Tangerine head of marketing Andrew Zimakas has joined LoyaltyOne as SVP of strategy. His responsibilities at the company will include strengthening its presence in the global market. LoyaltyOne's business includes the Air Miles program, customer analytics division Precima, LoyaltyOne Consulting, Europe's BrandLoyalty and Brazilian loyalty program Dotz.