Dynamic ads coming to Sportsnet NOW
The streamer will see new ad options introduced in future iterations, following the lead of Rogers NHL GameCentre LIVE.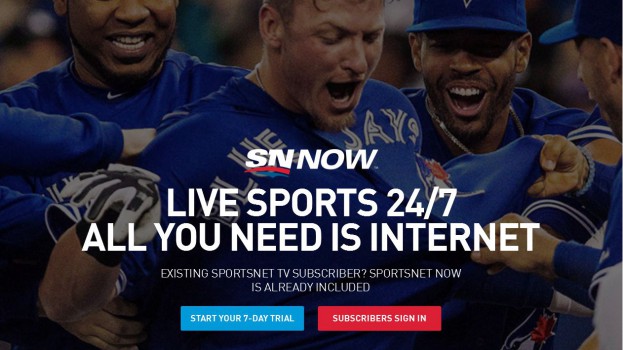 Offering subscribers options to view content on the platforms they want to watch it on is the goal behind making Sportsnet NOW available direct-to-consumers. And bringing dynamic ad insertion to the streamer is a similar goal for the advertisers who want to reach demos on the platform.
Launched last Friday, Sportsnet NOW currently carries the linear feed of advertising around programming, but Scott Moore, president, Sportsnet and NHL properties, Rogers, says that dynamic ad insertion will be available on the app in the future. An exact timeline wasn't given for when dynamic ads will be coming to the streamer.

Rogers Media began experimenting with dynamic ad insertion last week when it added the option to Rogers NHL GameCentre LIVE. 
Scott MacMillan, VP Rogers NHL GameCentre LIVE, says that technically all inventory on Rogers NHL GameCentre LIVE is available for dynamic ad insertion, but not all slots will be made available.

Targeting millennials and those without TV subscriptions as the core demo, Sportsnet NOW is launching on desktop and mobile, adding Apple TV and gaming consoles before June, says MacMillan. Future iterations of Sportsnet NOW will also include interactive elements and the ability to view archived games.
"We learned that the bigger the screen, the longer people will watch on Rogers GameCentre LIVE, says MacMillan. "That's really formed a lot of the thinking around the platforms we will be launching with and that we will support in the next few months."
Rogers won't share subscriber numbers but MacMillan says that year-over-year subscribers to GameCentre LIVE have almost doubled. He adds that people who buy the app directly tend to be in the 18-to-34-year-old age range.
Sportsnet NOW is available for $24.99 a month, with a free seven-day trial for new users.