No more Live Eye on Breakfast Television
The segment is on the axing block as Rogers moves to implement its restructuring strategy.
Some of the first faces that have greeted viewers when they turned on their screens in the morning and tuned in to CityTV's Breakfast Television won't be part of the early morning routine anymore. Rogers Media has decided to end its morning segment, Live Eye.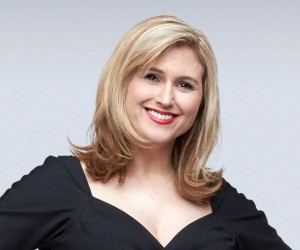 Over the weekend, Toronto host of signature BT show, Jennifer Valentyne (pictured, right) confirmed on social media that rumours of her departure were not part of an April Fool's day prank.
"I am sorry to say that the news is true," wrote the host, who has been with the channel for 23 years. "I'm sad that Breakfast Television's decision to go in a different direction has meant that I will no longer be on the show."
A spokesperson from Rogers Media stated in an email that the changes are part of a restructuring plan that the company announced in January. "The move is part of a larger BT strategy in which the Live Eye in each market have been eliminated and replaced to give viewers more of what they want with local news and information." The company has not revealed how exactly it intends to shape its morning programming.
Like most traditional publishers, Rogers Media has been struggling to monetize its legacy assets. Its latest quarterly report saw the company losing revenue on account of a soft ad market. Adjusted operating profit at Rogers Media was down 28% for the quarter, mainly due to drops in revenue in conventional TV and publishing.
At the end of January 2016, Rogers Communications announced that it would cut 4% of the workforce at Roger's Media. That meant the loss of 200 jobs starting in February. The restructuring is part of Rogers Communications' CEO Guy Lawrence's 3.0 plan to lead the company into the 21st century, focusing on strategies like 4K programming and distribution. Under that leadership, the company also announced the untethering of Sportsnet NOW from its cable subscription service to be a live subscription service accessible to all Canadians with a high-speed internet service.
Live Eye is on the execution block as part of that strategy. Late last week, Jody Vance one of the show's Vancouver hosts also announced her departure from the channel. 
Rogers Media says cuts have been made across all four Live Eye markets: Toronto, Vancouver, Calgary and Montreal.