PepsiCo lets hockey fans hoist the Stanley cup
Aiming to give fans the experience of their lifetime, the company has partnered with Subway restaurants across Canada.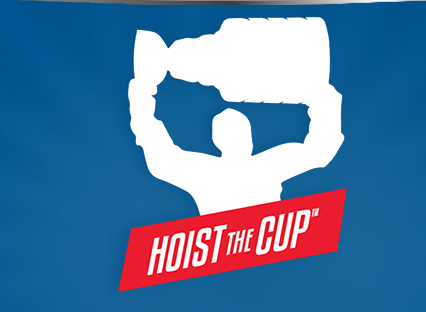 Hockey fans across Canada are being wooed by a PepsiCo Canada partnership with Subway restaurants.
The multinational food, snack and beverage company and the QSR have launched a "Hoist the Cup" promotion, which allows fans to virtually lift the cup.
The campaign for the promotion includes an online video series, in which former hockey greats Mark Messier and Guy Carbonneau share their best moments from their experiences of hoisting the Stanley Cup.
Fans who want to experience what it feels like to hold the cup high above their heads can buy a limited-edition fountain drink at Subway shops across Canada. The cup can be scanned using a free Blippar app. Once scanned, the Subway drink cup transforms (virtually) into the Stanley Cup allowing users to take a photo of themselves lifting it high. 
Creative on the campaign was done partly by Sid Lee (pop, digital and TV spot) and partly by Match (cup and website work), while media for the campaign was carried out by Carat. Meanwhile, PR for the campaign is being led by Veritas Communications and supported by Praxis.
The buy includes a national TV, radio and digital advertising campaign that will be in market between today and May 22. One social media, the campaign is being promoted with #HoistTheCup.
Kathleen Bell, director of national marketing, Subway, stated in a press release the goal of the promotion is to give fans a "once-in-a-lifetime hockey experience."
Three winners can also enter a contest to win a set each of four tickets to attend the Stanley Cup Final. The two companies are also giving away other prizes.