QVC denied Canadian distribution
Rogers Media opposed the U.S. shopping channel's V Media-sponsored application to air in Canada.
QVC has again been denied an application to enter Canada, this time being given the red light by the CRTC when it applied to be added to the list of non-Canadian programming services and stations authorized for distribution.
V Media was acting as the Canadian sponsor for the U.S.-based shopping channel's application. QVC was described in the application as a "24-hour English general interest service that provides live-televised shopping programs and showcases products, which it sells under a lifestyle programming format."
The CRTC's decision states that although there are non-Canadian programming services that sell products to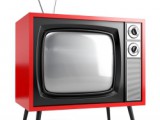 Canadians, they are not dedicated to tele-shopping services as QVC is and that the product sales can't be separated from the programming.
QVC was last denied an application in 2003, when the CRTC denied a request from QVC to remove a requirement that a tele-shopping service be Canadian, citing insufficient evidence to show that removing the condition would benefit Canada and Canadian consumers.
Rogers, which owns and operates The Shopping Channel (TSC) in Canada, submitted an intervention to the most recent QVC application. In the intervention, Rogers stated that the CRTC approving QVC's application would mean the channel would be operating in Canada without a licence. It also argued that QVC would be directly targeting and soliciting revenues from Canadians with its programming, meaning it would have a significant level of operation within the country for a company without a licence.
In addition, Rogers argued that QVC would be competing with its channel, The Shopping Network, without making contributions to the Canadian broadcast system.
V Media replied that QVC would not be carrying out a broadcast undertaking in Canada, and that conducting retail business with Canadian residents is not the same as operating a non-Canadian programming service. It also argued that the company wouldn't be competing with (TSC) because it offers different programming, hosts and an alternative viewer experience.