IDEALI snaps up TC Media marketing solutions co
RELATION1 will be the new collective entity born out of the acquisition of 1:1 Marketing Solutions and Data Insights.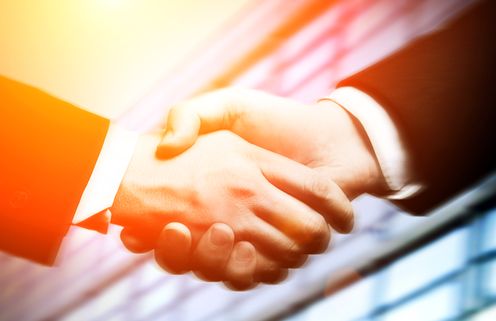 IDEALI has purchased TC Media property 1:1 Marketing Solutions and Data Insights. The Montreal-based marketing and tech services company has acquired a similar brand in the Ontario market to strengthen its advertiser-focused offering.
The resultant merged entity, RELATION1 provides marketers with data intelligence, email marketing and omni-channel technology to execute campaigns and target consumers more effectively, Normand Bélisle, partner and president of IDEALI told MiC.
The new company now has offices in Montreal, Quebec City and Toronto and will merge its collective offerings to service clients across the country. The combined strengths of the two companies position it as a market leader in the data science marketing space. Details around the financials of the deal were not disclosed.
RELATION1 will have a combined team of 65 employees; 35 in Quebec and 30 in Toronto. It will have a roster of 50 clients, which include a wide range of brands like Transat, Des Jardins, Best Buy, Sun Wing and Aeroplan.
With an expanded presence in Canada's financial hub, Belisle said the company is perfectly positioned to grow and service larger national clients looking to understand the world of personalized marketing.
"Our plan is to provide a one-to-one marketing solution that is driven by consumers. What we believe is consumers want personalization and they want to have relevant communication from brands. And what we do is we capture information about what they are, who they are and what they want. Based on that, we provide them with contextual communication."
Personalization as a marketing tool is in increasing demand from the office of the CMO led by consumer frustration over being bombarded by messaging that is not relevant to them. Data intel outfits like IDEALI and 1:1 are able to work with first, second and third-party data to streamline who receives communication at what time and by what means.
In a recent Salesforce State of the Marketing report, which surveyed 4,000 marketers globally – 421 of them from Canada, over 50% of marketers here stated that their ability to create personalized omnichannel experiences is above average or excellent. Those marketers also identified the importance of adopting a "customer journey" strategy as part of their overall approach, with 68% saying they have done so and 67% actively mapping it out.
Under the umbrella of RELATION1, there are no staffing changes and Scott Jamieson, VP at TC Media's 1:1 Marketing Solutions and Data Insights unit will move into the role of general manager at RELATION1.
"It's very important to that have number of talent," explained Bélisle of his team that is composed of a large number of data scientists. "Data intelligence is not that simple to deal with."
Jamieson agreed. "It's easy to talk about data but it's hard to get it right and to do it effectively."
RELATION1 will formerly launch in the coming weeks.