The Canadians doing TV their way: MTM
Details on the 10% of Canadians that are watching TV content without paying for a traditional package.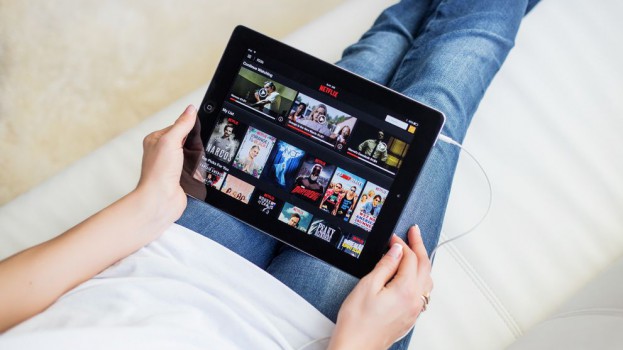 It's no secret that consumers are watching TV in a variety of ways. Earlier this year Media Technology Monitor (MTM) determined there was a large enough group watching TV without a paid service to introduce a new group into its studies.
Called "TV My Way," the new group is described as Canadians who don't pay for a TV service, and don't have an antenna, but still watch TV content through the internet and using OTT services like Netflix. According to MTM's Fall 2015 survey, 10% of Canadians are opting to go the non-traditional route to getting their TV programming. That is half of the 20% of Canadians overall that aren't subscribing to a TV service; the other categories in the MTM dictionary are are either "Off-Air" (those who use a digital antenna that's attached to their TV or built –in), or "Tuned-Out" (those who don't receive any TV channels).
Those in the "Off-Air" and "Tuned-Out" groups have both been stable since 2011, while "TV My Way" has been slowly growing, rising from 3% in 2011 to 10% in 2015. Numbers from the Convergence Consulting Group also show cord-cutting on the rise, reporting that 190,000 Canadians ended their traditional TV subscription in 2015, up from 105,000 in 2014.
The non-traditional TV route is more popular with Anglophones than Francophones, possibly because there is more English-language content available online than French-language programming, according to MTM.

Age is also a strong driver of people in the group, with millennials and those in Generation Z being more likely to go "TV My Way."
On the other side, having an interest in sports is listed as an impediment to going "TV My Way," because sports can be harder to find online without a subscription to a TV service. That might change with announcements like the one from Sportsnet last week, when it made its Sportsnet NOW app available direct-to-consumer for $24.99 a month.
Canadians who are part of the "TV My Way" group have different reasons for not subscribing to TV than those who are "Off-Air" or "Tuned-Out." Canadians that are part of the "TV My Way"group are more aware of online options, whereas those are "Off-Air" or "Tuned-Out" list price as one of the main reasons for cutting the cable cord.
Those who are part of the "TV My Way" group are more than twice as likely to use a computer or smartphone to watch TV content as people who subscribe to a conventional TV package. Unsurprisingly, the group also spends more time on the internet than the average Canadian.
Image (Kaspars Grinvalds / Shutterstock.com) courtesy of Shutterstock