How Yellow Pages will Juice its latest acquisition
Neil Sweeney on how the new entity born out of the acquisition of Juice Mobile will fit in with its parent company.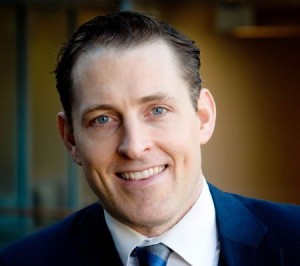 With mobile being the most sought-after consumer platform, Yellow Pages expanded its b2b offering last month by revealing its $35 million acquisition of Canada's fastest-growing mobile company.
The publishing company approached Juice Mobile's founder Neil Sweeney in September last year, Sweeney told MiC. It was not the first offer that he had received, he said, recounting (but not naming) how numerous U.S.-based digital companies had approached him. But Sweeney's conditions for sale were so specific that those discussions didn't go anywhere. Yellow Pages, however, proved a more amenable partner.
"I needed to be in charge," said Sweeney. "I wasn't interested in working for somebody; I needed to have control. I needed to keep the Juice name." In addition, Sweeney wanted a parent company to let him continue with the strategic direction in which he was taking the company.
"Those are pretty stringent conditions," he admits.
With Montreal-headquartered Yellow Pages lacking in mobile technology and having little international presence, Juice Mobile seemed a logical addition to its suite of offerings, according to Sweeney.
Under the conditions of the deal, Fiona Story, director of public relations and corporate communications at Yellow Pages, confirmed that a new company – Juice – has been created to house both the digital and programmatic advertising assets of Juice Mobile (its Nectar programmatic direction platform and Swarm, its real-time bidding platform) and those of Mediative a digital advertising company that was already a division of Yellow Pages.
Darby Sieben, formerly Mediative's president, has moved into a role with the parent company as VP, strategy and partnerships at Yellow Pages.
Mediative national advertising accounts have also been moved into Yellow Pages and will continue to be operated by the parent company.
The combined Juice Mobile and Mediative teams, which will work on programmatic advertising under the Juice banner, will shortly be moving into a new office on 555 Richmond Street in Toronto.
The company has plans to add an additional 39 people to its team by the end of the second quarter under the Juice umbrella. One of the first new additions is Jonathan Dunn, who has been brought on as new business development lead.