Mitsubishi Motors buys the top: Media Monitors
The car co purchased the most radio advertising in Toronto for the week of April 4 to 10.
Mitsubishi Motors joined the Toronto radio chart in the top spot for the week of April 4 to 10, according to the latest Media Monitors report.
Benjamin Moore moved up from #9 to #2 for the week, with Hudson's Bay and Mazda following as two new entries at #3 and #4. Bell Mobility dropped from #2 to #5 to close out the top of the week in the city.
Bell Mobility stayed the course at #1 in Montreal, as did Brault & Martineau behind it at #2.
Mitsubishi Motors entered the list at #3, Subway joined at #4 and Hudson's Bay at #5, rounding out the top of the list in the city.
Toronto:
By brand
By category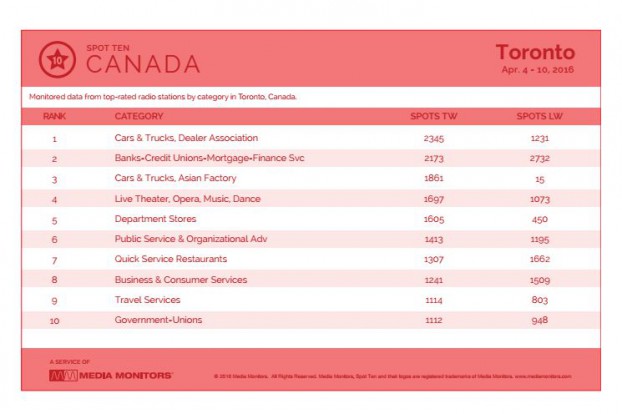 Montreal:
By brand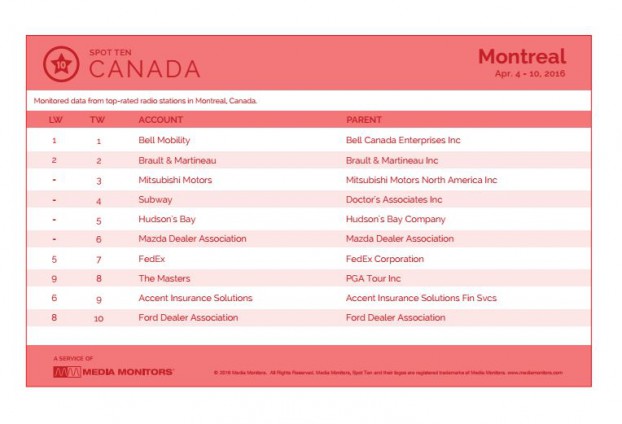 By category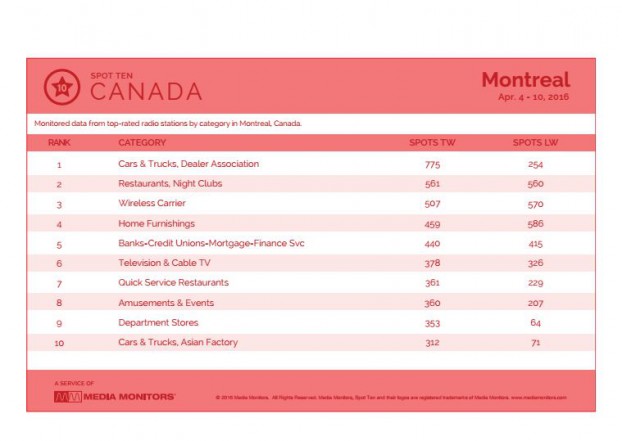 Image courtesy of Shutterstock