Woods Canada calls all outdoor enthusiasts
The brand aims to reach all Canadians that enjoy the outdoors with its new contest to find "Canada's Greatest Explorer."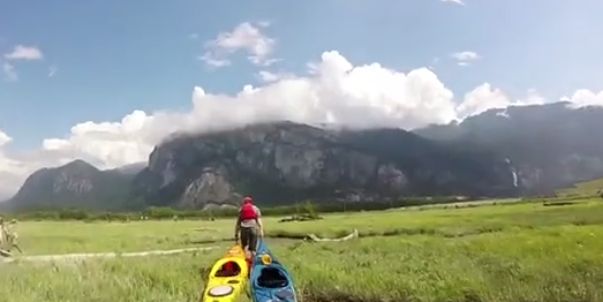 Camping and outerwear company Woods Canada is on the hunt for Canadian outdoor lovers.
The company, which sells its wares exclusively through Canadian Tire stores, has launched "Canada's Greatest Explorer," a contest that will see a set of 12 finalists compete on a cross-Canada journey to win $25,000.
With media from Touché!, creative from Rodmell and PR from North Strategic, the contest is soliciting videos from would-be explorers until April 22. The 12 contestants will be chosen in partnership between Canadians that vote online until May 11 and Woods Canada.
The 12 competing contestants will be outfitted with Woods Canada gear throughout the contest, with the adventures being filmed for an online mini-series. That content will be hosted by Ricky Forbes, who is also the host of CMT's Tornado Hunters. The winner of the contest will take home $25,000 and the title of "Canada's Greatest Explorer."
The 2016 contest is an evolution of the Woods Canada "#UltimateDreamJob" contest that the brand ran last year, according to Irene Daley, AVP of strategic marketing, Woods Canada. That contest had four Canadians compete, with one winner spending five months trekking the Trans Canada Trail.
While last year's competition had more than 3,000 applications, Daley said this year the program is being expanded.
"Last year's competition was targeted more at avid outdoor goers, this year we are going wider with the target to try and reach people who enjoy the outdoors as a recreation," she says. "Woods Canada is a brand that stands for people who enjoy the Canadian outdoors, and that includes people who like to camp infrequently as well as people who are more serious about the outdoors."
Spots promoting "Canada's Greatest Explorer" are running on specialty TV, as well as on the brand's social media channels.