Twitter Moments land in Canada
Rogers is the first brand to partner on the new feature, promoting the NHL Playoffs through the new tab.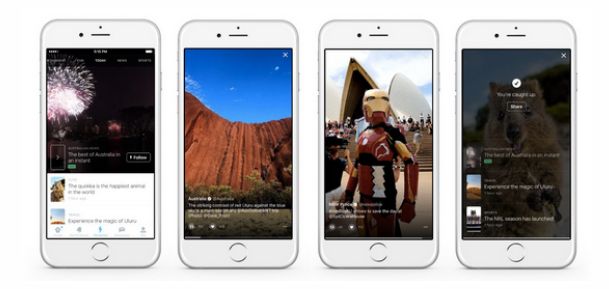 Canadian Twitter users will notice something new in their accounts today, as Twitter Moments have landed in the country, making it the fifth market to get the tab globally.
Marked with a lightning bolt symbol, Twitter Moments are curated lists of tweets around current events, sports and entertainment. The feature is meant to simplify the streams of Twitter users, allowing people to click in to Twitter Moments and get a glimpse of what's going on, rather than feeling like they need to be following an increasing number of accounts.
There will also be one opportunity a day for a brand to own a promoted moment, which will appear in the top slot on the Twitter Moments page. Rogers Media and its Sportsnet brand are the first brand to own a Twitter Moment in Canada, with its branded list promoting the NHL Playoffs going live on Wednesday.
In Canada Twitter Moments is being curated by a team of journalists, with Jennifer Wilson at the helm. Wilson joined Twitter Canada from her most recent role at the Toronto Star.
Ivan Pehar, digital leader, Twitter Canada, said that there will be about 30 new Twitter Moments curated on a daily basis by the Canadian team, with other relevant lists also being picked-up from the U.S.