Bell Media hires Jason Ford
The former VICE exec is heading a new team that will create digital video and branded content for the broadcaster's properties.
Bell Media has hired Jason Ford as executive producer/creative lead, branded entertainment and digital video. The news comes just ahead of the two-week long New Fronts in New York City.
According to an internal memo obtained by MiC, Ford will be heading Bell Media's digital video and branded content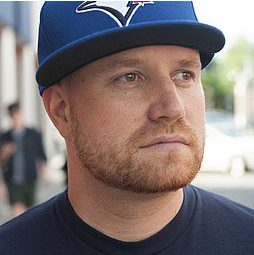 team, which has been recently put into place. In the new role, he is responsible for heading the division's original digital video creation, as well as advertiser content for conventional and specialty entertainment channels. He is also leading the company's MCN portfolio and is charged with strategic and creative development of the Much Digital Studios talent roster.
According to the internal memo, the hire was based on Ford's reputation as a "seasoned creator, content expert, and executive producer with proven success in creating, developing, and launching successful television series and global campaigns."
Ford is already familiar with MDS, having spent eight years earlier in his career as supervising producer of the Much MTV group. During that stint with Bell Media he also worked on developing branded content for brands like Xbox, Axe, Nissan, and Coca-Cola.
Prior to taking on this role he was Jason was VP, production at VICE, where he worked on development of the VICELAND channel. In previous roles he was supervising/executive producer, Moving Images at Red Bull Media House in Toronto and also worked for Pyramid Productions and Sid Lee.
He joined the company on April 12.