Kin turns the lens onto the South Asian creator community
The MCN has partnered with FUSIA, a Toronto-based publication, to launch a multi-creator YouTube channel.
In the world of digital where content fodder seems infinite, one MCN continues to differentiate itself as a entity with a sharp focus:  Kin Community and its Canadian counterpart, Kin Community Canada.
And now, the Canadian arm of the MCN has announced the birth of a new multi-creator channel, FUSIA.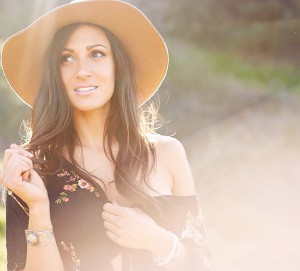 Among the stars who will fill the new space with lifestyle content are Sitara Hewitt (pictured, right) from Little Mosque on the Prairie and Melinda Shankar of Degrassi fame.
The new channel is born out of a partnership between FUSIA Media, a Toronto-based print and digital lifestyle publisher targeting South Asian women, and Kin Community Canada. Beauty, fashion, wellness, food, life: those will be the scope of Fusia's YouTube channel.

FUSIA is the first MCN-partnered, multi-creator channel of its kind in Canada, according to the MCN.  In building it, Kin Community Canada aims to give brands access to part of Canada's 1.7 million-strong South Asian population.
Conversations around the partnership began casually several months ago, Rick Matthews, managing director of Kin Community Canada tells MiC. Matthews knew FUSIA editor Meera Estrada personally and knew her magazine had an 80% female readership, predominantly composed of urban South Asians in the 18-to-45 demo.
Since marketers were already reaching out to Matthews to try and find ways to reach Canada's many diverse communities, the duo thought it could be a fit.
"Based on the RPFs coming it it was clear there was a gap in the market place," Matthews says. "I told Meera, 'Why don't we expand on what you are already doing?' They have a print edition, a great website – why not expand it in social streams."
FUSIA had in fact created a YouTube channel back in 2014. But the team hadn't been creating content specifically for the stream or uploading it with any strategy in mind. But what it did have is an existing series of properties (magazine with a readership of 80,000, a website with 10,000 monthly visitors) and a pre-existing relationship with advertisers like Estee Lauder, Procter & Gamble and Disney.
Matthews says the channel will hopefully follow the pattern of Kin's CoralTV channel, through which Sara Lynn Cauchon (of TheDomesticGeek) rose to fame. The multi-creator channel strategy allows the MCN to create volume and drive traction (via clicks and engagement) to the channel, with the long-term aim of seeing one or two stars gain large-enough fan following to warrant an individual YouTube presence.
Creators who are part of the channel are Canadian women who are both media personalities and entrepreneurs in their own right. Apart from Shankar and Hewitt the list of eight includes Ami Desai, who is the host of the #OWNShow on Oprah.com, culinary queen, Karen Ahmed, and beauty and fashion experts Shobana Lakkavally, Zunera Mazhar and Sharadha Ramjit. FUSIA's editor-in-chief Meera Estrada rounds out the list of FUSIA's YouTube family, which collectively has a fan following of one million people.