Winnipeg Free Press changes sales reps
The Manitoba publisher has shifted all its accounts from Postmedia to Canadian Primedia Sales and Marketing.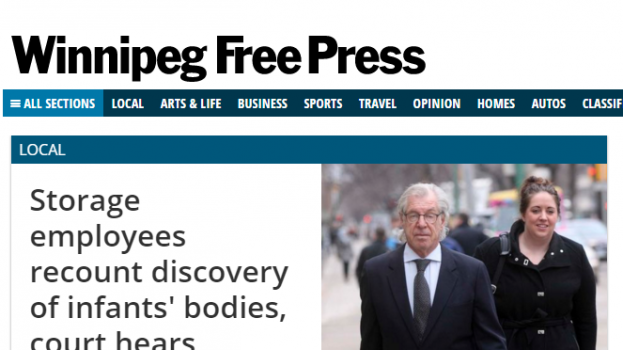 Manitoba-based Winnipeg Free Press has moved its business away from a long-time sales partner.
The publisher is consolidating national sales for all its titles under Toronto-based Canadian Primedia Sales and Marketing, closing its long-standing account with Postmedia, which began in the days when the struggling national publisher was known as CanWest.
The collective package includes the Winnipeg Free Press, Brandon Sun, Steinbach Carillon, the Canberry News Express and its Canstar community weeklies. 

In a note on the decision, Laurie Finlay, VP sales and marketing at Winnipeg Free Press, stated, "We feel it is time, as an independent group in the Canadian media landscape, to separate ourselves and join with Canadian Primedia to focus on the strong reach and market presence we have in the Winnipeg and Manitoba market through our print and digital properties."
The decision to move away from Postmedia highlights the growing challenge the media empire is facing. The publisher continues to face serious declines in advertising revenue on its own properties and earlier this month announced the creation of a special committee to investigate options for its future.
In its latest quarterly report, the publisher saw a drop of 18.3% in print advertising to the tune of $13.8 million, supported by an 8% drop in print circulation. Digital revenue also suffered a 4.2% decline compared to the same period last year. Those declines  have been growing over successive quarters.
Ron Clark, founder of Canadian Primedia Sales and Marketing, had been pitching for the Winnipeg account for many years, and told MiC his relationship with the Manitoba-based publisher dates back to a period when he worked at CanWest. For the last 10 years the company handled national sales for the Brandon Sun. 

In the end, he said the company may have won the business on account of its proven track record of delivering on revenues and meeting sales projections.
"Postmedia has a lot on their plate, not least of which are their own newspapers," he said. "We're going to bring a fresh approach, we're going to reinvigorate the brand."