Brands line up to reach cottage country travelers
Media Sales Lab is fronting a partnership with broadcasters north of Toronto to reach vacation-goers during the summer months.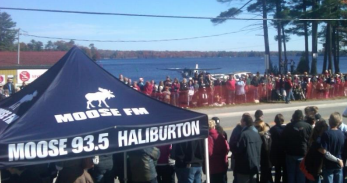 When the sun shines with abandon on the streets of Toronto during the summertime, many city folks pack up their lake-friendly supplies and relocate to more pristine, wooded territory.
A new partnership aims to follow the trail of cottage-country goers by bringing a 12-week food sampling program to more serene parts of Ontario. Starting in June potential consumers will be introduced to new products by food companies participating in the program. The food will be handed out at major events, festivals, grocery stores, beaches and other well-trafficked places in Muskoka, Orillia, Collingwood, Georgian Bay, Wasaga Beach, Sauble Beach, Port Elgin and Grand Bend.

The partnership includes the Toronto-based agency, Media Sales Lab, Owen Sound-based Bayshore Broadcasting, Vista Radio and Midland-based Larche Communications. Together the companies have put together a radio and sampling program to bring food brands to the people who leave the city – and its media outlets – in the summer.
Chris Nimigon, president, Media Sales Lab stated in a press release that the partnership allows brands to connect with "millions of people" in an "open and relaxed" environment.
Among the brands who have joined the program are Bounce Canada, McCormick Canada for its Club House brand, Turkey Farmers of Canada, Maple Leaf Foods and Butterball Canada.
Megan Gallinger, account manager, Milestone Integrated Marketing, who handled the media buy for Ontario Turkey Farmers, said the brand would be the specific demo it was targeting through this buy. "This program offers us a unique opportunity to reach our target audience that is typically hard to connect with in the summer because they out of the GTA and on vacation."
The turkey farmers organization is working in partnership with Maple Leaf Foods and Butterball Canada to promote the benefits of turkey as a lean meat.
Club House will be promoting its La Grille range in a location where barbecuing is a daily affair, while Bounce Canada is using the opportunity to draw attention to Bounce Protein Energy Balls, which are advertised as a healthy source of "on-the-go nutrition."