eTalk hosts reminisce with Air Transat
Lainey Lui and Ben Mulroney have signed on for the latest leg of the airline's European promotion.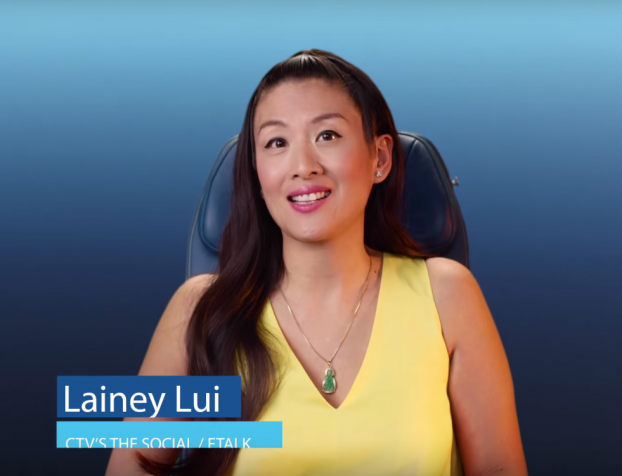 By: Camille Gushway
Viewers who know Lainey Lui as the "gossip maven" from CTV's The Social and eTalk, will now be treated to a few nuggets of information from her travels abroad. The eTalk host and journalist, along with fellow anchor Ben Mulroney, is part of a new campaign for Montreal-based travel company, Air Transat.
The TV personalities populate one 30-second TV spot each, in which they swivel around on Air Transat seats and rattle off a list of memorable moments from their travels to London and Paris. The answers are also housed on eTalk's site.
The execution, which  has been developed in partnership with Bell Media and eTalk, is a component of Air Transat's "Europe for Everyone" campaign, which launched in market two weeks ago, with the objective of promoting its Europe package deals. The TV spots bring attention to Air Transat's 28 European destinations just in time for Canadians who might be planning an overseas summer vacation.
Air Transat's goal, according to Debbie Cabana, marketing director at the company, is to increase brand awareness and promote its destinations in Europe to its target market: English-speaking Canadian adults aged 25 to 54 who enjoy travelling.
Media for the campaign was developed in collaboration with DentsuBos, which also handled creative for the campaign. The idea to involve Lui and Mulroney in the spots was brought to the team by Bell Media, where Air Transat had already placed some of its media buy.
Cabana also told MiC this marks the first time the travel co has had an integrated campaign, even though it has worked with public figures on other projects, including social media initiatives.
In addition to the campaign, Transat and Etalk are hosting a contest to give all Canadians a chance to win a trip to Europe and make memories of their own. The campaign runs until the end of the month.