DHX Media's multi-platform WildBrain goes wide
The Halifax-based media company has brought WildBrain out of incubation, with the aim of monetizing the fast-growing space of kids entertainment online.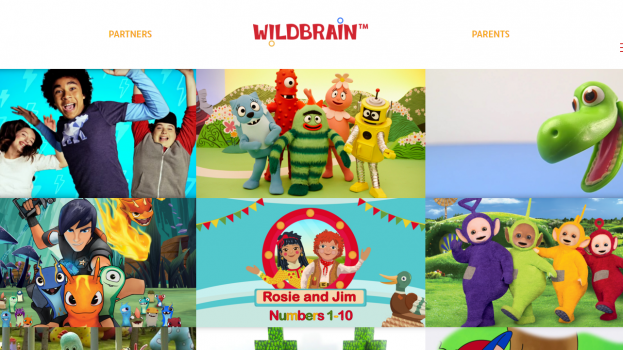 Halifax-based DHX Media has opened up a new avenue for advertisers wanting to reach wee ones and their parents.
The media company has announced the launch a of multi-platform children's network designed to connect advertisers with content creators in the 2-to-10-year-old demo by moving its WildBrain network out of a long incubation period. The indie producer paid $8 million when it acquired the L.A.-based WildBrain Entertainment in 2010 and subsumed it into the DHX Media family.
It then re-purposed the WildBrain name in 2012 through the creation of a new entity, officially titled Wild Brain Family Entertainment Limited. That entity was officially launched today.
Since 2012, DHX Media has been developing WildBrain in beta. Over that period the network has accumulated four billion minutes of watch time, and has seen a year-over-year revenue growth of 57% since March 2016, as well as an increase in views of 114%, according to figures released by the company.
DHX Media says it is is also open to working with brands to develop original content and monetize their investment on the network. Brands like Playdoh and Minecraft are already featured in WildBrain's videos.
Programs on the network include Mattel's Bob the Builder, Iconix's Strawberry Shortcake and DHX's Caillou.
The venture, which is led by managing director John Robson, is aimed at expanding the DHX Media's revenue streams as kids' consumption of content moves increasingly to mobile, Dana Landry, CEO of DHX Media stated in a release. "Content owners are looking for ways to reach these audiences through networks that span across multiple online video platforms such as YouTube and others. The WildBrain network allows us to leverage the expertise and scale we have gained in monetizing our own library on such platforms."
WildBrain content can be found on YouTube as well as on other global platforms like Paris-based Daily Motion.