Evan Solomon joins national radio team at Bell Media
The 580 CFRA News Talk Radio host has been promoted to the new role of national affairs specialist across the media co's stations.
Evan Solomon is continuing his comeback, with Bell Media today naming him to a newly created role in its radio department.
The former CBC host joined Bell Media in January as host of 580 CFRA News Talk Radio's Ottawa Now, following a stint with SiriusXM last fall. He was dismissed by the CBC last summer after allegations surfaced that Solomon had been taking commission payments from guests for art deals.
Solomon has been promoted to become Bell Media's first-ever national affairs specialist for its radio stations. In the new role Solomon will expand his coverage to include daily morning news hits across Bell Media radio stations in Toronto, Montreal and Ottawa, and weekly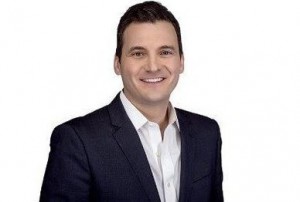 appearances on news/talk stations in Victoria and Kelowna, B.C., as well as Windsor, London and St. Catharines, ON.
He will also continue to host Ottawa Now, which airs from 2 to 6 p.m. on 580 CFRA, and will also start a regular syndicated weekend program called Real Talk. The new show will air across Bell Media stations in Ontario, Quebec and B.C.
Solomon started hosting Ottawa Now in January, previously working as host of SiriusXM's daily program, Everything is Political. Prior to working at SiriusXM Solomon worked as host of Power & Politics on CBC News Network and The House on CBC Radio One.