Dynamic enters Edmonton market
The Toronto-based OOH company has entered its fourth market, growing its portfolio of digital assets by 45%.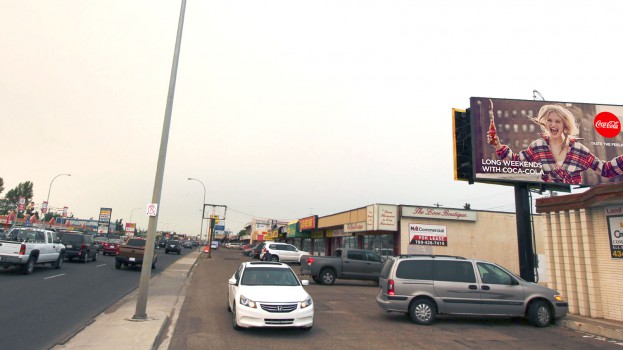 Dynamic Outdoor has entered into a partnership with Edmonton-based OOH company Icewerx to give advertisers access to 11 new HD LED billboards located along Edmonton's busiest streets. 
The boards, which measure between 10′ by 20′ to 14′ by 48′, are located on Yellowhead Trail at 77th street, 97th street and Sherwood Park Freeway, all areas that see high volumes of traffic. 
Prior to establishing this partnership, Dynamic Outdoor had 24 digital faces in Canada's three main urban centres: Toronto, Montreal and Vancouver. Last fall the company adding Dynamic Audience Intelligence, a new technology, to its Toronto boards, which sources data from passing mobile apps, beacons, sensors and hot spots and also adds real-time and historical social media data to develop profiles of people coming face-to-face with its billboards.
Dynamic's founder, Brandon Newman said at the time that the tech was game-changing in the sense that it was aimed at giving advertisers the kind of data they need to move past the largely unchallenged method of measurement by impressions.
That technology will also be available to advertisers seeking to reach potential consumers in the Edmonton market, which is Canada's sixth-largest city by population, with just over 800,000 people according to the 2011 census.
With its partnership with Icewerx, Dynamic's inventory across Canada now includes 35 digital boards and amounts to about two million daily impressions.