Brad Clarkson joins Cairns Oneil
He has joined the agency to take over digital.
Brad Clarkson has joined the team at Cairns Oneil as senior communications director.
Clarkson comes to the agency from Sandbox Advertising where he worked for two years, most recently as VP, media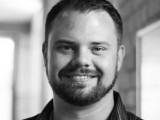 director.
In a previous role as director, digital at UM Clarkson worked with Rebecca Shropshire, who was then VP of UM's digital team. Shropshire joined Cairns Oneil last fall as its managing director.
Sherry O'Neil, partner at Cairns Oneil, said that Clarkson will be taking over digital operations at the agency, an area of growth for the Toronto-based boutique agency. She said he was a good fit for the team because of the broad skill set he has developed through working across a variety of roles in the industry.