eOne, Secret Location launch Floodlight
The web-based music platform will feature 360-video content from artists on eOne's label, such as Pop Evil (pictured).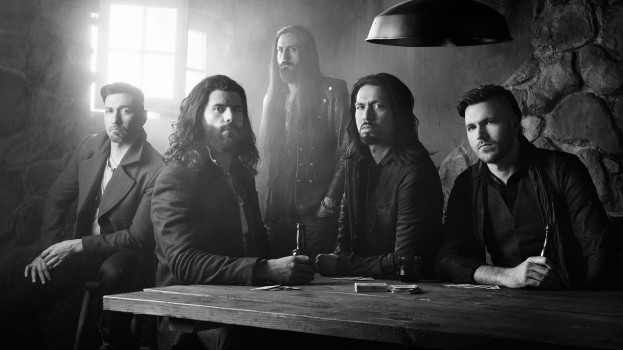 Entertainment One and Secret Location have partnered to launch Floodlight, a web-based music platform set to go live on May 27.
The online service – which eOne last year commissioned Secret Location to build – will be available internationally and feature a combination of 360-VR video, traditional music videos, and other VR content. The first content package available on Floodlight is for U.S. rock band Pop Evil and contains a 360-music video of the band (shot by Secret Location at the 2015 Aftershock Festival in Sacramento), as well a Pop Evil VR app download and google cardboard headset.
The purpose of the platform, which Secret Location has been building for the past six months, is to offer artists on eOne's label a customizable way to reach their fans, said Kathryn Rawson, supervising producer at Secret Location.
eOne and Secret Location have an ongoing partnership, after eOne took an equity stake in Secret Location in 2014. Floodlight is owned solely by eOne.
The service costs a one-time fee of $39.99 to pre-order and $44.99 once it launches on May 27, with Rawson adding that the platform will contain a great deal of content that cannot be found elsewhere to encourage users to pay the fee. The content featured on Floodlight will be available for streaming, purchase or via on demand when it goes live.
Revenues on the platform will be generated through a combination of pay-per-view content, brand sponsorship, ad-supported content and custom merchandise, as well as the sign-up fee, according to Secret Location.
Building Floodlight has been Secret Location's first project in the music-based platform space, said Rawson, though this is not part of a larger strategy for the company to expand into this area of business. Rather, Secret location was attracted to the unique nature of the project, added Rawson.
Aside from the Pop Evil kit, no other content has yet been announced for the platform, though more will be unveiled in the lead up to the product's launch. Secret Location, will take the lead on shooting all the 360 content made available on Floodlight.