Phil King joins Sony Pictures Television
The former CTV head has been named SVP of distribution for Canada at Sony.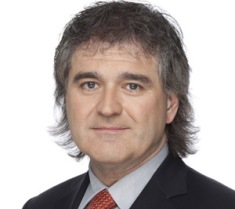 The King has found a new throne. 
Phil King, the former president of CTV, sports and entertainment, has joined Sony Pictures Television's operations as SVP of distribution in Canada.   
King left Bell Media in August 2015 as part of the company's multi-round reorganization and layoffs. Based in Toronto, King will be responsible for growing the company's distribution activity, and will also lead licensing negotiations for film, TV and formats across broadcast, digital and SVOD. King reports to Alexander Marin, EVP of distribution for Latin America, the Caribbean and Canada, at Sony Pictures Television.
At Bell Media, King led the acquisition and production strategy for CTV, CTV 2, TSN, RDS and a host of specialty and pay channels, including Discovery Network, Bravo, and Much Music. But King was perhaps best known as a sports exec, having led TSN as GM from 2004 to 2010.
"Phil's expansive background in media has given him a deep understanding of programmers' needs, particularly at this time of digital transformation, which makes him the perfect choice to lead our distribution business in Canada," said Marin in a statement.