PKP bids adieu to politics
Pierre Karl Peladeau has ended his short career as the head of the Parti Quebecois.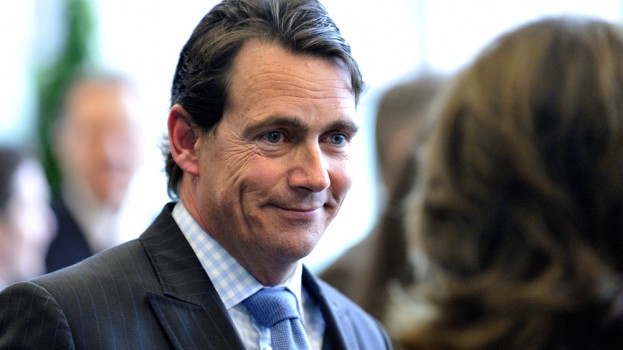 The chief of Parti Quebecois, and the baron of the Quebecor Media group, has announced his decision to quit his political role and bid goodbye to his dream of making Quebec a separate nation.
Pierre Karl Péladeau, also known colloquially as PKP, made the announcement at a press conference at 2 p.m. Monday, citing family reasons – specifically the "well-being of his children" – as the reason behind his decision.
Along with giving up his leadership role for the party, which he took in May 2015,  Péladeau has also announced that he will resign from his role as MNA for Saint-Jérôme riding.
Péladeau's tenure in the party has not been without controversy.
In March 2013 he stepped down as the CEO of Quebecor Inc., stating then too, that he needed to spend more time with his family. However, he entered the realm of politics in 2014, winning the riding of Saint-Jerome and then taking over the party's leadership in 2015 after its previous leader, Pauline Marois, stepped down. However, although he was no longer CEO of Quebecor Inc., Peladeau remained chairman of Quebecor Media and a shareholder in the company throughout his political career, a position many viewed as a conflict of interest. 
Quebecor issued a release following the announcement of his political retirement stating that the company would not be commenting on the news in any capacity. The release stated: "We take note of his decision to devote himself to his family and extend our friendship and support under the circumstances."
Image courtesy of Shutterstock