AOL unveils new originals slate
The company's new programming includes a range of new global series from Coach Snoop to Bitcoin: Digital Gold?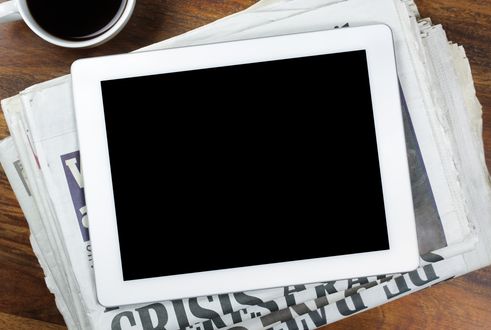 AOL has announced the slate of programming it is unveiling this week in New York at the NewFronts, with new global shows ranging in focus from financial education and Bitcoin to Snoop's youth football league launching across its content verticals.
Rather than hosting one upfront-style presentation, this year AOL has rented out space along four city blocks in New York to unveil its new shows to potential partners as well as consumers. The 50,000 foot area has been dubbed AOL's ACCESS NewFront.
According to a representative from AOL Canada, all the global series are available to Canadian advertisers.
Starting with TechCrunch, AOL will be adding two new global series, The Down Round and Bitcoin: Digital Gold? The Down Round covers the layoffs and company closures that have followed the start-up boom in Sillicon Valley. Bitcoin: Digital Gold? follows the evolution of the digital currency and where it could go in the future.
Coming from Makers is Makers Men, a new global series that will feature one man per episode that is a self-described feminist and/or is positively impacting women's rights.
The Huffington Post is introducing a series following Zainab Salbi,founder of Women for Women International and host of The Nida'a Show with the Zainab Salbi Project. HuffPost is also back with season two of Beyond the Horizon with Jared Leto, which follows Leto as he interviews science, art, technology and politics visionaries with a focus on the future of humanity.
AutoBlog will have Car-Boom!, which promises to showcase the destruction of one car per episode that an owner has put-forward as wanting to see sent off in the most explosive way possible.
Coming to Engadget in 2016 are the World's Most Dangerous Unboxings and Game Fnatic. The World's Most Dangerous Unboxings takes the popular unboxing trend and adds an element of danger, hosting the unboxing videos in places like on a zero-G plane, on the hood of a Ferrari, or in a shark cage. Game Fnatic follows Fnatic, one of the most-popular eSports teams in the world.
AOL has five new global series set to launch in 2016. It starts with Coach Snoop, which follows Snoop and the participants in his Snoop Youth Football League.
Land the Gig shows workplace fails, with the aim of showing how viewers could do things differently.
Best Bites is a set of videos featuring how-tos for the at-home cook that is more likely to turn to Pinterest or Instagram than a cookbook for inspiration.
Why Didn't I Learn this in School? is a 10-part series that covers financial planning lessons for millennials, covering topics from balancing a budget to building credit.
Last on the global shows docket is Candid Conversations, which features people from all ages, races and genders talking about topical and culturally relevant subjects.
Image courtesy of Shutterstock