How many days until World Juniors?
Team Canada's puck-drop details for the tournament, which is being hosted in Montreal and Toronto after its ratings record-breaker in 2015.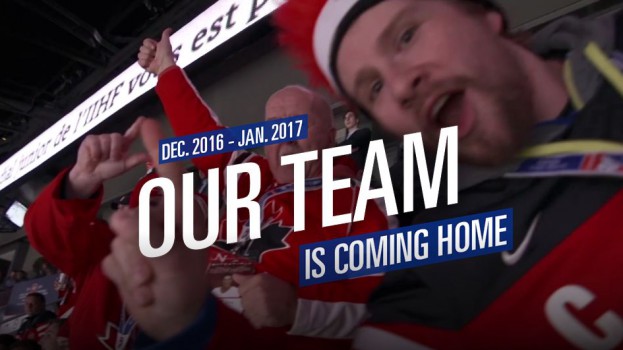 Remember that record-breaking Gold medal final in Toronto between Canada and Team Russia during the 2015 World Juniors tournament?
The game garnered an AMA of 7.1 million viewers on TSN and RDS, and still holds the record for the most-watched single-day Canadian specialty TV program.
The World Juniors are coming back to Canada for the 2017 tournament, and this morning Hockey Canada and TSN unveiled details around Team Canada's first games.
This year's Boxing Day encounter will see a rematch of the 2015 final, with Team Canada taking on Team Russia in Toronto.
Leading up the that game, Team Canada will play Finland in Montreal in an exhibition game on December 19, before moving to Toronto for five preliminary-round games. As in 2015 the tournament is split between Montreal and Toronto. The final will be played in Montreal on January 5, 2017.