ICYMI: CTV to air the Tony Awards, NBC pacts with SnapChat
In case you missed it: CTV has acquired rights to the Tony Awards, NBC is sharing its Olympic content with SnapChat and Jeff Hutcheson is retiring from Canada AM.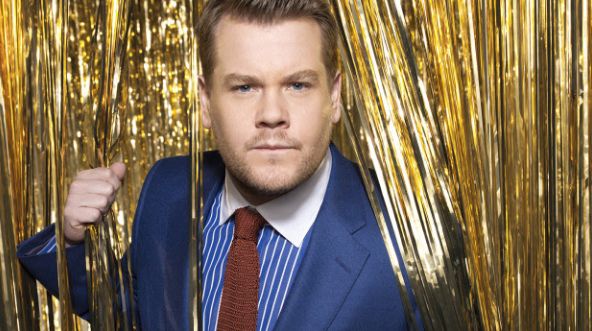 CTV to air the Tony Awards
CTV has announced that it will air the 70th Annual Tony Awards, happening Sunday June 12 at 8 p.m. The award show, which honours the best in Broadway theatre, will be hosted by The Late Late Show with James Corden's James Corden. Last year's Tony Awards aired on CHCH in Canada.
Olympics coming to SnapChat
Comcast Corp.'s NBC has signed a deal with SnapChat to share highlights from the 2016 Summer Games on the social media platform, marking the first time a U.S. network will be sharing video from the Olympics. SnapChat will have a dedicated channel on its app to support Olympic content, with BuzzFeed curating short clips and behind-the-scenes content, and "live stories" appearing alongside NBC content.

Jeff Hutcheson retiring at Canada AM
Jeff Hutcheson has announced that he will be retiring from Canada AM this summer, bringing his 18-year run on the CTV morning show to a close. Hutcheson will embark on one last Canadian tour before he leaves the show, kicking it off in Niagara-on-the-Lake on May 11.
Xaxis names CTO
Programmatic media and audience platform Xaxis has named Bob Hammond as its CTO. Hammond comes to the company from the AOL-owned Millennial Media, and will be responsible for the engineering and technical operations teams, overseeing management and development of new media and data products.

Holman names new CEO
Toronto-based branded environment creator Holman has named Wendy Cudney as its new CEO. Cudney has been working for the company for more than 30 years as a VP and partner. She takes over from Holman's founder, Peter Holman.
TSN to air every game of 2016 IIHF World Championship
TSN will air every game of the 2016 International Ice Hockey Federation World Championship, which starts today and runs through until May 22, live from St. Petersburg, Russia. An average audience of 1.5 million viewers watched Canada's 6-1 victory over Russia during the 2015 IIHF World Championship.
SlimCut signs with Oboxmedia
In-stream advertising video company Slimcut Media has announced a partnership with Oboxmedia to place ads on sites, including Nightlife.ca, Practico-practiques.com, Mondedestars.com and Dose.ca.
National Public Relations acquires SHIFT Communications
This week Canadian company National Public Relations announced the acquisition of U.S.-based SHIFT Communications, which has offices in Boston, New York City, Austin and San Francisco. The acquisition is part of Montreal-founded National Public Relations' plans to expand into the U.S. market.