Yahoo Canada's Olympic plans
The online platform has tied up with former Canadian soccer player Karina LeBlanc for its coverage of the Rio games.
A former pro-soccer player and Olympic bronze medalist will be Yahoo Canada's expert commentator for the upcoming Summer Olympic games in Rio de Janeiro.
Karina LeBlanc is one member of the online platform's 55-member team that will cover the event live from Brazil.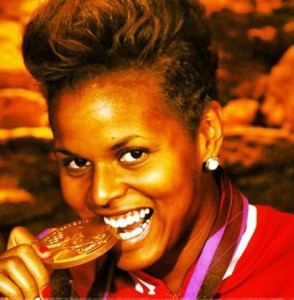 LeBlanc's responsibilities include hosting Yahoo Canada's Bring Your Eh Game podcast, in which she will interview former athletes and conduct in-person interviews with Canadian athletes at the games. She will also be writing feature-length articles on Yahoo Canada Sports.
The partnership is part of Yahoo Canada's effort to elevate interest in its coverage across a variety of platforms and to support its team of writers and producers that will be in the field. With the addition of LeBlanc the platform aims to provide more shareable content to viewers (and advertisers) as part of its mobile-first strategy.