Contiki goes south on a new road adventure
The travel company is looking to build on the success of its online video campaign with the addition of new talent with cross-border appeal.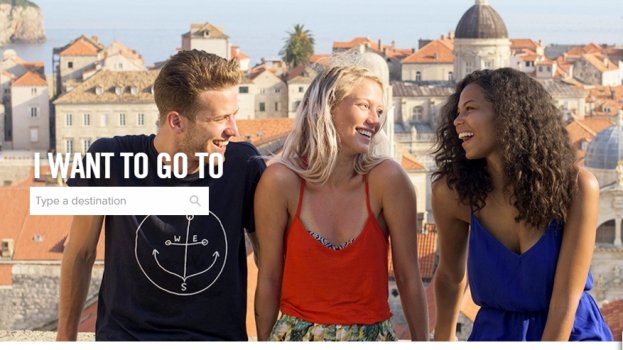 Contiki Holidays is off on another road trip. The global millennial-focused travel company has headed to the land of the Incas and is bringing stories of rugged adventures from Peru to viewers through the lenses of a band of YouTubers.
The 10-day excursion is part of Contiki's "Road Trip" travel series, which brings YouTube stars to a chosen destination to produce videos from that location. In addition Contiki is developing videos for its own channel, with an aim to highlight the type of millennial-friendly travel experience it offers.
This year, to build on the success of its YouTube strategy, the holiday company is adding to the execution with the addition of a host, who will package the series together through a video feed at the end of each day. The new host position has gone to Canadian Dave Lingwood, who is also a member of the MTV show The Buried Life. In addition to hosting the daily video from Peru, Lingwood is presiding over a series of "Road Trip Challenges" where nine YouTube stars from the U.S., the U.K. and Australia (Alli Speed: 550,000 subscribers; Roy Wassabi: 897,00 subscribers; and Chloe Morello: 1.7 million subscribers, for example) are competing against each other over small Peru-based challenges. Winners get to give three free Contiki trips to fans who vote for the right winning combination on the brand's website.
Contiki Holidays' YouTube campaigns work because the platform aligns so well with its target demo, Lauren McPhilips, its national brand and marketing manager for Canada, told MiC. With each year, she said, the campaigns have become larger and savvier, with videos that are more professionally shot and produced.
Creative and media execution for the series has been done in-house, and the travel company has partnered with Promperu, Peru's tourism board for the 10-day trip, which began last week. 
McPhillips said previous series have had a strong impact on building brand awareness. The previous campaign in Southeast Asia resulted in a 175% increase in Contiki's YouTube audience, saw over 14 million views for all its content and received 14,000 contest entries, over 40% more than it received the previous year. Of those who participated in the competition, 51% chose to receive more email marketing, and the Asian travel products on Contiki's sites saw an increase in traffic of 25%.
The global brand has seen an increase in Canadian traffic to its channel as well, with over 45,000 Canadians views for Contiki-produced content for its 2015 road trip series. That figure does not include Canadians seeing Contiki content on other channels. Moreover 48% of Canadian viewers fall in the 18-to-24 demo, with 26% in the 25-to-34 bracket.
McPhillips said that the YouTubers chosen for its series have had a direct impact on brand awareness. Contiki Holidays recently hosted booths across Canadian colleges and universities for its "Campus Invasions" marketing execution. Sales teams discovered that many Canadian students knew about Contiki through their favourite YouTube star.
 iframe_youtube video=V8f8vQz0xCw