How HGTV set its 'Home' on a winning course
Corus executive John MacDonald on the email marketing-heavy pre-launch campaign that has led to big numbers for Home to Win.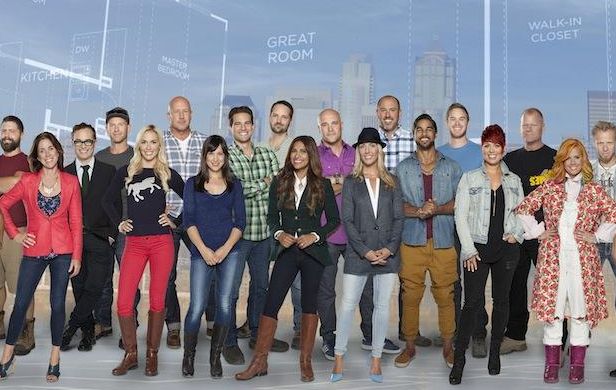 It's the biggest show in HGTV Canada's history, bringing together 20 of the channel's talent to renovate a house room by room and giving it away to one viewer at the end of the season.
Years in the making, Home to Win was first introduced to advertisers at BCON Expo 2015, with Shaw Media (now Corus Entertainment), pitching the show as a boon for potential product integrations.
And the show's initial response has been warm, with the show's premiere winning its timeslot in the 25-to-54 demo. The show bowed on April 24 to an AMA of 459,800, with 195,200 in the 25-to-54 demo, according to final numbers. Those final numbers were up from its overnight ratings of 374,100.
Equally as important to the show's broadcast ratings is its digital presence because of Home to Win's contest component. The show's website has had 454,264 unique visitors and 2.1 million page views since it went live in mid-February. And to date, over 126,000 people have begun the application process to win the home. The show was also the most-watched for HGTV.ca the week of its premiere, with over 2,000 hours of video viewing in all.
Designed by Toronto-based Stitch Media, the Home to Win site is built to integrate sponsors into content, adding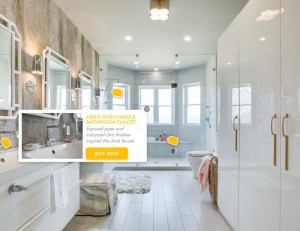 new rooms online as they are built on the TV show each week. A handful of items in each room are tagged to denote that they're available to purchase, with a short description, image and "buy now" that appears when clicked.
Benjamin Moore, Leon's, Lysol, Moen Faucets, Jeld-Wen Windows and Toyota are the brands that have signed on, integrating products into every facet of the home as it's built. The site also gives visitors the ability to design their own versions of the rooms in the house, with designers offering tips along the way. Users have been spending an average of over four minutes on the design a room page, nearly double the average for HGTV.ca, according to numbers from Corus Entertainment.
John MacDonald, SVP, women and lifestyle content at Corus Entertainment, said that he attributes the show's early success on TV and online to the new format, contest, evolving digital content and the marketing push ahead of the show's launch.
On-air spots began to go live on Shaw Media's channels in February, leading to a sponsorship of the National Home Show in Toronto in mid-March. Visitors to the show could picture themselves alongside the hosts of Home to Win with a green screen photo activation.
An Ontario-focused off-air campaign followed, with OOH bus and subway murals, digital billboards along the Gardiner and dominations at Union Station and Brookfield Place. Creative in the campaign features the group of experts together, as well as individually, with superhero-like names for each HGTV personality.
All pieces of the campaign lead people to the show's website, which is updated each week, and drives people to sign-up to potentially win the home. Those who have completed an application are sent a weekly email newsletter, highlighting the week's episode, online updates and contests.
"Email marketing has definitely played a more significant role in Home to Win," said MacDonald. "The digital and linear components of Home to Win were designed to be intrinsically tied [to one another] and that connection creates an exceptional fan experience. We have strategically planned out a content road map and digital marketing communications plan that continues to feed fans' appetite for Home to Win content."
New episodes of Home to Win air Sunday nights at 10 p.m. on HGTV.