Look buyers, no free preview
Why the channel's director of programming says Discovery Science is having its best ratings year ever.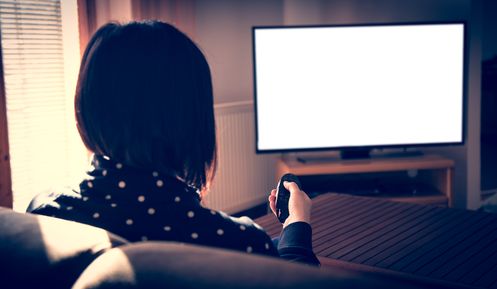 Discovery Science has found that operating under the Discovery brand can be both a blessing and a curse. The name carries weight, but the channel has had to work to differentiate itself from sister channels.
After six years in the Canadian market, the Bell Media-owned Discovery Science channel is experiencing the most-watched broadcast year in its history for total viewers, adults 25 to 54 and adults 18 to 49. Overall, the channel's core primetime audience has increased by 27% year-over-year for the period between Aug. 31 2015 and April 17, 2016 versus the same period last year, according to Numeris numbers provided by Bell Media.
Audiences in the 25-to-54 demo have jumped 35% and gone up 23% for adults 18 to 49, according to 24-hour year-over-year numbers. Growth has occurred for male and female demos, up 32% with men and 18% for women. Playback has accounted for 6% of Discovery Science's 24-hour audience for this broadcast year to date.
Lindsay Cowan Dotchison, director of programming, Discovery, attributes the jumps in audience numbers not to a free preview – though she does hope to run one over the summer – but to an increased focus on what the audience for Discovery Science wants.
"There are many brands under the Discovery banner in Canada, and we really wanted to dedicate Discovery Science to everyday science and a home where people can trust that they will find content that's science-based," she said, noting that Discovery Canada is more known for factual entertainment.
The top program for Discovery Science to date this broadcast year has been the third season of NASA's Unexplained Files, which airs Monday nights at 8 p.m. and covers mysterious objects that have been found in NASA's files over the years. The show has seen an AMA of 67,700 for the broadcast year. Coming in behind it are the first seasons of World's Strangest, which airs Sunday nights at 8 p.m. and had an AMA of 62,800, and How the Earth Works, which aired on Sunday's at 7 p.m. and had an AMA of 43,000.
The common thread between shows that have done well on Discovery Science this year is mysteries that make science more accessible for viewers, said Cowan Dotchison.
"Discovery Science hasn't so much undergone a programming shift as it has a narrowing of focus," she said. The addition of mystery shows like the aforementioned popular titles was the result of an audience analysis that resulted in discovering that audiences tuning into Discovery Science were interested in shows that delve into the unknown.
"We are taking that mystery and conspiracy umbrella and explaining the unexplainable to audiences in a way that's understandable," she said.
Image courtesy of Shutterstock