Sandra Mackechnie joins Juice Mobile
The digital sales veteran has joined the mobile advertising company at the start of its planned expansion.
As part of its plan to staff up and add over three dozen roles to its operations, Juice Mobile has made the first of its new hires following its acquisition by Yellow Pages.
The mobile ad-tech company has a new VP sales for Canada.
Sandra Mackechnie has joined the team and will be overseeing the company's Canadian sales team. In her new role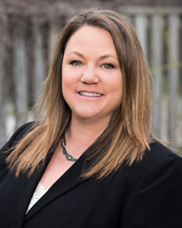 Mackechnie is also responsible for aiding the company's growth strategy by developing a mobile-first sales pitch for Canadian marketers and for educating clients about the company's programmatic Nectar platform.
"Sandra brings a wealth of experience to Juice, especially in the programmatic and mobile space," said Neil Sweeney, CEO of Juice Mobile. "She has also been a client of Juice for years which means that she not only understands our products, she understands the programmatic and futures market."
Mackechnie comes to Juice Mobile from BBC Worldwide, where she was VP, digital ad sales for Canada. She was hired by BBC in April last year when it announced plans to grow its original content production in Canada. She has also worked in digital sales at the Postmedia Network where she was VP, digital advertising and strategy, as well as director of digital sales.
Yellow Pages acquired Juice Mobile in March this year for $35 million, with the aim of expanding vertically to include a strong mobile-focused digital advertising division.
Mackechnie has already started at Juice Mobile and reports to Veronica Holmes, who was appointed as Juice Mobile's GM at the start of 2016.