Journal de Montreal sole paid pub to see circ gains
The Toronto Star has seen significant declines in circulation, according to data released by CCAB for the first quarter of 2016.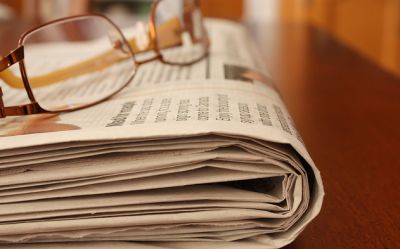 Circulation declines continue across the country. The plight of the newspaper business is highlighted in the latest report from CCAB, the Canadian division of BPA Worldwide, covering circulation data for the first quarter, ending March 31, 2016.
The data, which includes 38 paid and non-paid dailies, covers newspapers owned and operated by Sun Media (Postmedia Network), Torstar, TC Media, Media QMI and all English-language Metro editions.
Of the 28 paid dailies Le Journal de Montreal is the sole paid publication to see gains in total average circulation for weekday and weekend editions compared with the same quarter in 2015. The Montreal-based paper posted a circ increase of over 36,000 for its weekday average, over 40,000 for its Saturday edition and over 36,000 for its Sunday edition.
The numbers are most likely attributable to the cessation of La Presse's weekday print edition starting Jan. 1, 2016. However, gains for the publication's Saturday edition suggest that it has won over some of La Presse's readers since the publication continues to print a Saturday paper.
The Toronto Star took a beating on its circ, posting a decline of 92,252 for average total circulation of its weekday edition over the previous quarterly period. Losses to its weekend editions were even higher, coming in at 98,826 for Saturday and 101,748 for Sunday. At the end of this period, the Star's average total weekday circulation sits at 329, 087, with Saturday peaking at 423,647.
The Hamilton Spectator also experienced heavy declines this period, seeing a drop of 39,830 in average total circulation for its weekday edition, down to 70,856 and a decline of 35,871 for its weekend edition, down to 77,264.
Regional publications like The Western Star, The Winnipeg Sun and The Sault Star also saw significant declines, while other regional publications saw small to modest declines.
Among the 10 non-paid dailies covered, the CCAB report showed gains of 6.6% for Metro in the Halifax market for its Friday/weekend edition and for 24 Hours in Toronto saw 9% gains for its weekend edition, on account of its winning the Gateway Newsstand distribution deal.  All other markets saw declines in both weekly average and weekend circulation.
Individual subscriptions across multiple platforms are reported for paid titles.