Supergirl gets new life on CW
The superhero show's new U.S. partner is good news for its Canadian broadcaster, Global.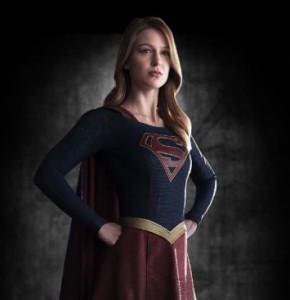 Supergirl has flown the coop from CBS to CW in the U.S., as season cancellations and renewal reveals stateside get underway.
Despite not garnering enough ratings to ensure a second season on CBS in the U.S., the show has fared well in Canada. Its premiered bowed to an overnight AMA of 1.7 million last fall on Global, the female-skewing national net which heavily promoted it ahead of its debut last fall.
Overall it had an average audience of 1.6 million viewers through the fall season, according to final Numeris numbers from Corus Entertainment.
A representative from the broadcaster said it was too early to say if the U.S. switch will have an impact on the show airing on Global next fall.
The CW will be moving production of the show to Vancouver, B.C. from L.A., where the first season was shot.
The series joins a handful of other CW series shooting in the province, including The Flash, DC Legends of Tomorrow, The 100 and the long-running Supernatural. Reign, another CW series, shoots in Toronto.
Updated May 16, 2016