FOX upfront 2016: A focus on cult remakes
UM's Julie McMillan (pictured) on FOX's new slate of film-to-TV reboots and the return of comedy favourites.
By: Julie McMillan
It's my first time experiencing the U.S. upfronts in person and I have not been disappointed. I'm sure it helps that it was a sunny (but cool) day in one of my favourite cities, but more importantly, so far the upfront is proving there is still plenty to be excited about in the world of TV.
Monday afternoon was the FOX upfront presentation, held at the historic Beacon Theater, followed by the post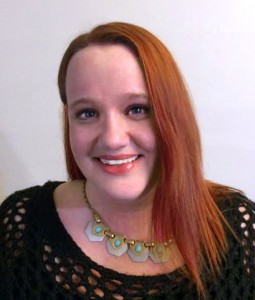 party at Wollman Rink in Central Park. My goal for the party was to meet Gordon Ramsay. I'm thrilled to report that I accomplished that mission.
The theme of the event was "Daring Content. Bold Solutions.," focused on the strong emotional connection and audience engagement that Fox says its programming delivers.
The presentation was bookended with lively musical performances. It is no surprise that the Empire family performed, joined by the newest cast addition, Ne-Yo. To close the show, the cast of Star, the mid-season musical drama from Empire co-creator Lee Daniels, performed two songs. Star is about three young female singers trying to break into stardom, and features Queen Latifah and Lenny Kravitz. Given how poorly Empire performs in Canada, it's questionable if Canadian viewers will be tuning in.
While FOX might be in fourth place against the other networks, the fact that it only have three new programs launching this fall shows how tight its schedule is. The Simpsons will reach episode 600 next season and Bones will be entering its 12th and final season.
Two of FOX's three new programs are reboots of classic cult movies. First up is the return of Riggs and Murtaugh in Lethal Weapon, staring Clayne Crawford and Damon Wayans Sr. The clip showed great chemistry between the two leads and was definitely a crowd pleaser. Given its lead-in is Empire there will be high hopes for this one. Next up is The Exorcist, focusing on two priests taking on one family's case of demonic possession, more than four decades after the Academy Award-nominated movie that made our heads spin. The reboot features Geena Davis. Listening to the iconic piano notes and feeling chills, I'm looking forward to checking out the pilot. Hell's Kitchen is the lead-in for FOX's Friday horror slate. Other than the name connection, a reality cooking show is an odd lead-in for a horror drama.
The last new program launching in the fall is Son of Zorn, featuring Jason Sudeikis as an animated warrior dad from the mystical land of Sephyria who returns to Orange County for the first time in a decade to connect with live-action family. The clip had everyone laughing and if viewers were fans of the highly underrated Last Man on Earth I'm certain they will enjoy this one. Son of Zorn fits in great with the Fox Sunday night lineup, aptly placed between The Simpsons and Family Guy.
FOX has great potential with its mid-season lineup, particularly 24: Legacy which has been given the coveted post-Super Bowl slot. 24: Legacy is a reboot of the 24 series featuring a new cast of characters in real time, revolving around a military hero's return to the U.S. and the trouble that follows him. While Kiefer Sutherland won't be appearing, he is an executive producer, and it features Straight Outta Compton favourite Corey Hawkins.
Other mid-season highlights include Pitch centered on a young and gifted pitcher who becomes famous when she is called up to the major league, becoming the first female MLB player.
While Fox might not have had any luck with its new comedies from last season (RIP Grandfathered and The Grinder) they have two strong contenders mid-season. The Mick features Kaitlin Olson, from It's Always Sunny in Philadelphia, playing a brash hustler who suddenly has the chance to inherit millions if she takes on custody of her three entitled nieces and nephews. While Olson might not be stretching her comedy chops, it does look very funny.  Look for it next spring following The New Girl on Tuesdays. Making History takes over for Son of Zorn in the Sunday line-up in the spring, and while the premise sounds bad on paper (a time-travelling comedy) the clip was hilarious.
(Spoiler alert: the time machine is a duffel bag.)
The mid-season will also see the return of Prison Break and MasterChef Junior.
Here's hoping the many reboots of film and TV favorites pay off for FOX next season.
Julie McMillan is the director, investment at UM Canada.