NBC upfront 2016: Three comedies, no time grid
Mindshare Canada's Tonia Beale (pictured) takes a critical look at NBC's slate following a presentation where shows were introduced by categories, not time slots.
By Tonia Beale
The NBC Universal 2016 upfront had plenty of glitz and glam, thanks in part to Mariah Carey, who was carried out on a throne held high by two hunky men. But Carey's high-impact entry was quickly matched by Jimmy Fallon, who kicked off the event in full Hamilton garb, singing, "We're the network that fired Donald Trump" to resounding applause.
Once things got underway, NBC Universal revealed its combined approach to it upfront, uniting its network and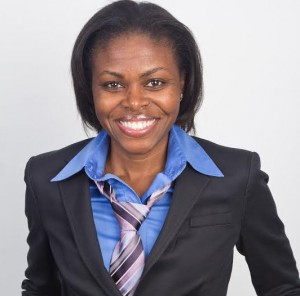 cable properties under the banner "Reach Redefined."
Instead of organizing its presentation under different days, it categorized its shows under themes like "The Radicals," "for the Buzz," and "Happily Ever After." Each new category was introduced with a sizzle reel featuring shows from NBC, NBC Universal and Telemundo, with stars from each show emphasizing the scale and scope of its reach. The clips highlighted reach by theme and psychographic interests and age ranges.
You get the gist: by reorganizing programming under different categories, NBC is reaching for more media dollars within its large programming portfolio. Here's a rundown of some of the themes and associated shows: 
"Rule Breakers" 
Timeless – A team is assembled to travel to the past to save American history from a maniac who steals a time machine. The "aha!" moment, can this be done without altering the past themselves? Uhm, haven't we seen this before? Think DC Legends of Tomorrow. Are we just moving the same idea from the big screen to TV?

Laugh Out Loud
The Good Place – Kristen Bell and Ted Danson star in this off-colour comedy in which Kirsten's character dies and she's mistakenly sent to the "good place" when she should have been sent to purgatory. Ted Danson is, you guessed it, GOD, I mean Mentor-in-Chief, and tries to guide her afterlife existence. The best part is she can't utter a bad word, but are we all thinking what the fudge?
Great News – An eager news producer named Katie has a pestering mom who wants to re-enter the workforce by interning where Katie works. Its hard to judge a show's longevity without knowing what it's up against but this show seems to play off the show Mom by introducing an overbearing mother who isn't as horrible as the one in Mom but still isn't one you want in your work place. Without knowing what it's up against, I don't see this one having steam. It will be surprising if it gets picked up for a second season.  
Trial and Error – This laugh-out-loud comedy stars John Lithgow whose character is accused of killing his wife. The events surrounding her death are murky. Lithgow's eccentricities makes him hard to defend and the legal team may be the group of misfits that gets him off the hook. You may want to bookmark this one.
"Buzzworthy"
This is Us – They all share the same birthday and that's where the story begins. Three couples' lives will intertwine as the plot develops. The series stars Mandy Moore and was created by the directors of Crazy, Stupid, Love. (The plot line reminds me of the movie Crash.)
Tonia Beale is director, trading, Excelerator Media at Mindshare Canada.