Does your ad match the platform?
Brainsights and thinktv partnered to discover how to achieve the highest attention levels.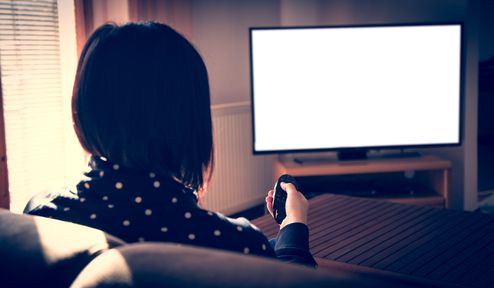 There's no question that digital and mobile video streaming audiences continue to rise at rapid rates. Earlier this week MTM released new numbers that showed double-digit growth from 2013 to last fall for Anglophone Canadians viewing video content both on their smartphones and tablets.
But is that mobile content, and the ads within it, capturing the attention of viewers in the same way as TV? The answer, according to a study from research group Brainsights and industry organization thinktv, is no.
Earlier this week at Toronto's Spoke Club Daniel Iwasa-Madge, chief product officer, Brainsights, presented findings from the study, which measured the connection between attention and advertising across different platforms.
Brainsights used portable brain wave readers, or electroencephalograms for the experiment. Some 600 participants were scanned for the study, with 300 viewing content on TV screens, 150 on laptops and 150 on mobile devices. The participants watched shows and ads on the platforms.
Electroencephalograms scan brain wave activity every two milliseconds, measure brainwaves and yield a score that is computed by weighing factors like attention and alertness, emotional connection and encoding to memory.
Iwasa-Madge highlighted one key takeaway from the study: People missed moments and weren't as engaged with content and ads that weren't best matched to the screen they were on. 
Generally TV content, and the ads within the shows, can be engaged with in a more visually complex way, he said. He also noted that TV is the best platform for narrative and story-driven content and advertising. Conversely, ads that have a clear and simple call to action work best on digital screens, with that content often being too simple to engage viewers on TV.
A Coca-Cola ad in the test drove the narrative point home. The brand's recent 15-second ad uses seven vignettes in the short time frame, each with its own unique on-screen caption. That level of detail was much more likely to be noticed on TV; viewers were recorded as paying 90% more attention to the ad on TVs versus laptops and 47% more on TVs versus mobile devices. The level of attention participants paid to the ad on mobile never surpassed TV, but surged the most at the end of the spot when a person is shown drinking a bottle of Coca-Cola.
Iwasa-Madge said agencies can be using his team's findings to better inform their content buys, evolving them from the current top-show and site TV and digital plays.
"Rather than thinking about what shows you want to buy around you should be thinking about whether or not the show matches the tone of the ad," he said. "You might have an ad that's getting clicked-through to, but you're not necessarily seeing that people aren't connecting as well with the ad."