CW upfront 2016: Network shoots for a super fall
Mindshare's Tonia Beale reports on the network's two new shows for its 10th anniversary season. (pictured: new pickup Supergirl)
By: Tonia Beale
Embarking on our last upfront presentation of the week, the New York City Centre was filled with media buyers on Thursday waiting to hear CW's 2016 fall season that it presented with the tagline "Dare to Defy."
The CW wants audiences to defy our world and to live in theirs. To get the crowd going, Fitz and the Tantrums entertained, getting us to hand clap to their hit song.
Stars of Jane the Virgin and My Crazy Ex-Girlfriend told the crowd that CW's audience is in step with the world's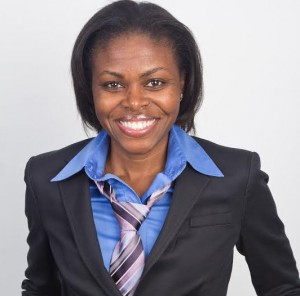 population, with half of all CW viewers evenly split between men and women at 49% and 51% respectively.
CW EVP Ron Tuck told listeners the median age for the network is 25. He attributed that in part to what he called the best line-up of superhero shows ever, which now includes "Supergirl Mondays" at 8 p.m. starting this fall. It feels right as the superhero genre leads off the CW 8 p.m. line-up Monday thru Friday. Tuck declared this fall will have the biggest annual superhero crossover.
The broadcaster's president, Mark Pedowitz promised to have us out in a "flash"(insert lightning bolt here), and he did just that with the entire presentation ending in less than hour.
As CW embarks on its tenth anniversary the network will premier two new shows this fall. I predict both shows will be picked up for Canadian viewing pleasure.
First up was No Tomorrow, on Tuesdays at 9 p.m. If someone you were attracted to tells you there was less than nine months before the apocalypse, what would you do? This romantic comedy will teach us all to seize the day, live life to the fullest and conquer that bucket list against all odds.
Second on the new show list is Frequency, which airs Wednesdays at 9 p.m. The show follows a female police detective who discovers she is able to speak via ham radio with her deceased father who was also a detective. In her attempt to save her father, she alters her present and suffers dire consequences. Yes, if this plot seems familiar this is a reimagined version of the movie Frequency released in 2000 starring Dennis Quaid and Jim Caviezel.
Elsewhere, Pedowitz declared that the CW will be making use of Facebook Live next season, using the tool to talk live with fans during shows.
Reflecting upon the network's 10 years, he avowed they've "dared to defy and this is just the beginning".
Tonia Beale is director, trading, Excelerator Media at Mindshare Canada.