Upfronts 2016: a Canadian buyer's verdict
PHD Canada's Melissa Kotsopoulos (pictured) on the evolution of a new data-based currency for ad delivery and a move towards reduced ad loads in the U.S. market.
By: Melissa Kotsopoulos
The New York upfronts came to a close on Thursday, which means that I can breathe a sigh of relief because I hardly heard any mention of the words "superhero."
The TV industry has been facing challenges of lowered ad revenue and declining cable subscriptions for some time now. Amidst of all of the current destabilizing factors plaguing the industry, it was uplifting  to spend the week among like-minded people who are proponents of television and are committed to ensuring that it continues to thrive and provide audiences with captivating content.
The major U.S. networks didn't disappoint with their new programming offerings. They each brought forward a good variety of new shows across different genres that should strengthen their roster of returning programs. This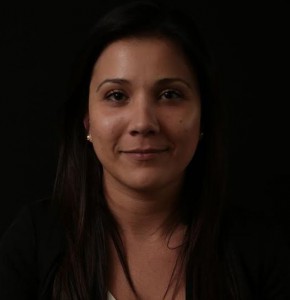 year we noticed a surge of new comedies – and, of all things, time travel shows.
It's my first time attending the upfronts in New York. I wasn't sure what to expect or how it would compare to the Canadian upfronts. We often hear that Canada is playing catch-up to the U.S. when it comes to the adoption of new technologies and innovation, and since there has been a lot of change in the industry over the past year, I was most interested to learn what each broadcaster had in play around advanced TV initiatives. How they would tackle disruptive forces such as online streaming websites or over-the-top services?
At the outset I was fully prepared to be inundated with the same recycled adjectives that we've been programmed to use to describe the effectiveness of television: words like "reach," "scale" and "experience." And I did. I was also certain that the catch-phrases of our time would make repeated appearances, and that addressability and programmatic would dominate the main stages. On that front I was mistaken. During my week in New York, I did not hear the word "programmatic uttered" even once. If it's true that Canada is lagging behind the U.S. when it comes to adoption, then it might also be true to assume that we are further from programmatic TV in Canada than we might have thought.
While programmatic TV was not part of anyone's agenda at the upfronts, some broadcasters did take some time to highlight their data-driven targeting solutions.
For instance, NBCUniversal highlighted its revamped Audience Targeting Platform, ATP 2.0, which lets advertisers target specific audiences on linear TV through various sources of data including that collected from NBCU viewership base and Comcast set-top boxes. NBCU said that its would guarantee the targeted delivery of optimized investments as the exclusive currency for these partnerships, replacing traditional age and sex metrics.
ABC and Turner both updated audiences on their pre-existing selling platforms, which are based on data-based targeting, rather than traditional demos. ABC has ABC Unified Insights, which offers cross-platform total audience viewing data for ABC primetime programs by combining data from Nielsen, Rentrak, comScore and internal digital platforms. Meanwhile Turner Broadcasting has launched divisions like Turner Ad Lab and Turner Ignite with a suite of tools to refine targeting capabilities over the past year.
Geri Wang, president of ABC sales, announced that ABC commissioned a study from Accenture Strategy last year to measure the impact of video advertising on multiplatform TV and cross-channel attribution. The study found that digital can't match the long-term ROI benefits of advertising on linear TV and its related platforms. "Multiplatform TV deserves much more credit than it has been getting when you look at the metrics that long-form video actually drives," said Wang.
At different points throughout the upfront presentations I thought back to the CMDC conference that I attended last month in Toronto. Lindsey Clay, CEO, Thinkbox recounted an article that described her support of TV advertising as an effort to "defend TV" and she posed the question: why do we have to defend TV as if it has done something wrong? Television is unparalleled in its ability to deliver premium content and reach audiences at scale.
At the upfronts, while the majority of presenters had a spirit of self-assurance and optimism, the mood was defensive at times. FOX and NBCU repeatedly proclaimed their superiority over digital. Linda Yaccarino, chairman of advertising sales and client partnerships at NBCU, took jabs at the likes of Amazon and Hulu for relying on TV to promote their products. She suggested that the fragmentation in the digital space only makes the stability and scale of TV more crucial. "I don't care what those Silicon Valley guys say — there is no algorithm for heart-pumping, breath-holding premium content."
Overall, the presentations focused on programming, but a popular alternative topic was a conversation around reducing ad loads. OTT, VOD, streaming websites and PVRs have conditioned us to become accustomed to watching TV "my way" and have given viewers the option to skip ads, or avoid them altogether. While the majority of TV is still watched live, the industry is looking for alternative solutions to ensure that it has a captive audience watching live TV.
Turner vowed to scale back ad loads by up to 50% on National Geographic, and to eliminate them completely on documentaries and specials. FOX has already reduced ad loads on their flagship hit Empire, and NBCU announced that it would cut Saturday Night Live's commercial time by 30% in favor of sponsored content. It was refreshing to see these large networks who have deep roots in a TV model that has been in place for several decades be proactive and find innovative ways to retain their audiences. I personally think that a shift away from 30-second commercials in certain programming will create more opportunities for advertisers to break through the clutter and engage with audiences at a much deeper and more personal level.
Canada is a very different marketplace than the U.S. and must abide by CRTC regulations. In light of what is happening south of the border, it will be interesting to understand our broadcasters' point of view, and how they will go about this year's upfront season. If I learned anything at the NYC upfronts, it is to expect the unexpected.
Melissa Kotsopoulos is a group director, broadcast at PHD Canada
Featured image courtesy of Shutterstock