Spotted! An X-Men-worthy photo op
20th Century Fox is taking to the streets of the GTA to get the word out about X-Men: Apocalypse.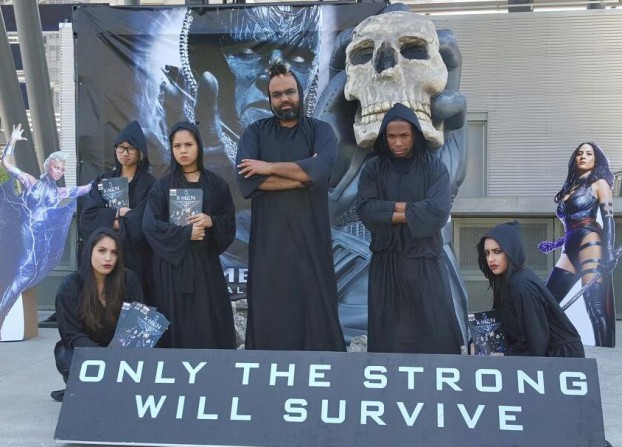 Promotions for the newest edition in the X-Men franchise, X-Men: Apocalypse, are turning ominous, with an experiential activation touring the GTA over the next week.
In addition to national TV ads and OOH advertising in major markets, including Toronto, Vancouver and Montreal, the 20th Century Fox movie is being promoted with a Canadian-exclusive stunt.
With media from Zenith, which recently retained the 20th Century Fox account, and activation support from Jam Van, the touring promotion features a 10-foot tall model of the hand of the movie's villain Apocalypse holding a skull. The activation's end of day's theme is carried further with event staff in cloaks handing out flyers promoting the movie.
Costas Andreopoulos, VP marketing, 20th Century Fox Films, said the aim of the activation is to extend interest beyond the film's hardcore fans to the general public.
The tour stopped at Celebration Square in Mississauga over the weekend, will be at Yonge-Dundas Square in Toronto today and tomorrow and will move to Union Station on Thursday and Friday.