Hotels.com and MEC sign on for Amazing Race Canada
The two new sponsors join three returning partners as the show prepares to launch its fourth season.
If there's two things you definitely need on The Amazing Race Canada, its hotels and backpacks.
The show's new sponsors for season four fall into those categories, with Hotels.com and MEC both signing on to be part of the new episodes.
Hotels.com's partnership, which was arranged through MEC, will see the company providing accommodations for contestants as they race around the world. The company is also taking on the responsibility of former sponsor Air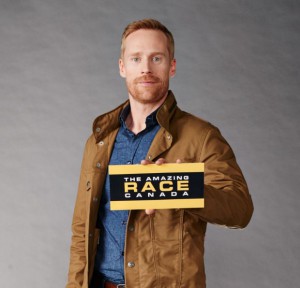 Canada and providing the Leg Prize for the winners of each piece of the race. The pair that reaches their destination first will get a five-night stay at a pre-determined destination.
Carat arranged the partnership with Chevrolet, which is back for the fourth time as a sponsor of the series. This year the car co will again have its cars integrated into episodes of the show, but its contribution to the final prize has changed. Instead of having one set car that the winners take home, they can choose from any of the Chevrolet vehicles that they drive during the race.
Details around MEC's sponsorship, which was arranged by Wasserman + Partners Advertising, as well as BMO's, which worked with Maxus, and Mentos', which worked with Cossette, won't be revealed until the new season starts, according to a Bell Media spokesperson.
In addition to Air Canada, Dairy Queen Canada and Petro-Canada are also not returning as sponsors this year.
Season four of The Amazing Race Canada premieres Tuesday June 28 at 8 p.m. on CTV. Last year's season was watched by an average audience of 2.6 million viewers each week, according to total Numeris data from Bell Media.