Raptors post record-breaking ratings
The team's long-weekend home game was watched by an average of 1.8 million viewers on TSN.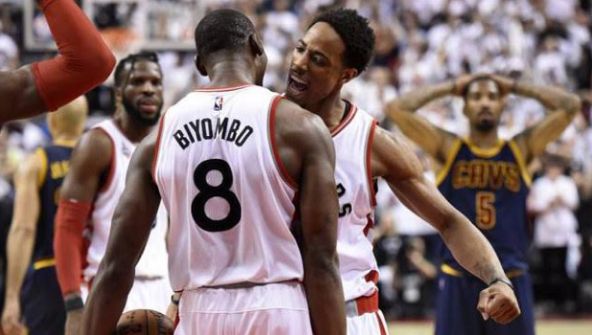 The Toronto Raptors played to another record-breaking audience for Monday night's home court win against the Cleveland Cavaliers.
The game was watched by an average audience of 1.8 million viewers on TSN, according to overnight Numeris numbers from Bell Media. The numbers were released late this week due to the Victoria Day holiday.
Viewership records have continued to fall throughout the NBA Playoffs this season, with game seven in the first round against the Indiana Pacers bringing in 1.5 million viewers on Sportsnet. The same average number tuned in to see the Raptors take down the Miami Heat in game seven on TSN in the last round.
However, Monday night's game was the most-watched program on Canadian TV for the night, as well as the most-watched program of the day overall in the Greater Toronto Area, achieving a 36.5% share in the region.
Average viewership to the game peaked late in the fourth quarter at 3.2 million viewers as the Raptors survived a late-game push from the Cavaliers to win the game.
Ratings for last night's loss to the Cavaliers will be in later today. Game six of the series goes live tomorrow night on TSN.